The election is over and it is finally time to get to work! Even with the computers still stuck in customs there is plenty of work to be done which we were eager to start with. We had heard that there was a school located up in the mountains that CESA had visited two years ago but sadly they had lacked the time to actually do anything with the computers other than to just leave them there. So we got in our car for the long, bumpy road up the mountains to get to Godloza High School.
The road to Godloza was not in reality a long drive, just somewhat more than an hour but with the quality of the road the drive felt adventurous to say the least. The road consisted mostly of gravel with some larger rocks thrown in for good measure with a few potholes to spice it up a bit. The result was a quite bumpy ride which at times made our car shake as if it was about to crumble any minute, with dust and rocks shooting out behind us. This combined with the rollercoaster-like slopes on the mountains made for quite an exhilarating ride.
When we finally reached Godloza High School we found to our dismay that there was a reason that the computers had not been installed: The computer lab was still not finished even after these two years. Sadly the school had not received funding to actually finish the classroom but were hopeful that they would in a couple of months. As we would not be around to actually see the lab completed we took the opportunity to check the computers and educate on how they were operated, something that had been missing previously. When we had finished this undertaking we made sure that they knew how to start them up when the computer lab would be finished, added some educational manuals we had prepared and said goodbye to drive back to Hluhluwe.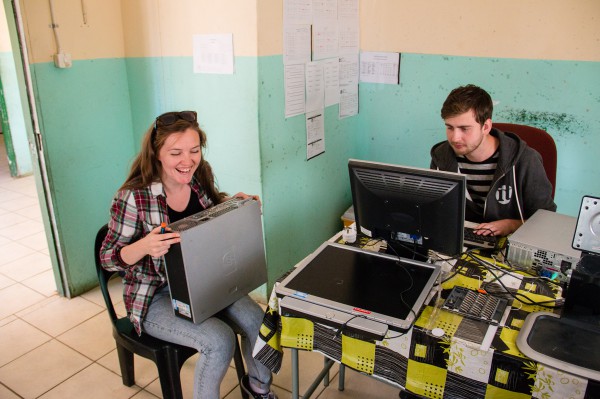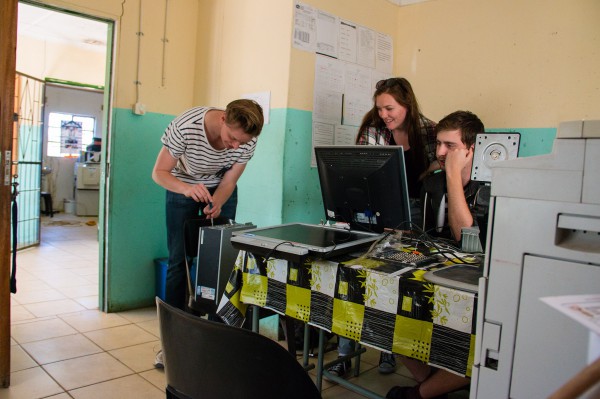 The next day we went up early to meet a much younger audience. A nearby school called Mfundabasha Primary School had some time ago received a donation consisting of a couple of tablets. These had mostly remained untouched in a corner for a bunch of different reasons but most prominently because no one knew how to use them and they lacked any useful applications which could actually be useful for educational purposes. After a discussion with the schools teachers about what they would find useful and a short introduction to tablets we decided to take them back to the office and install some needed applications as the school itself lacked internet access.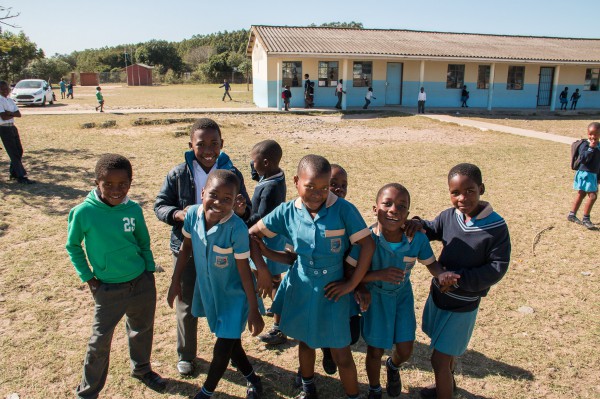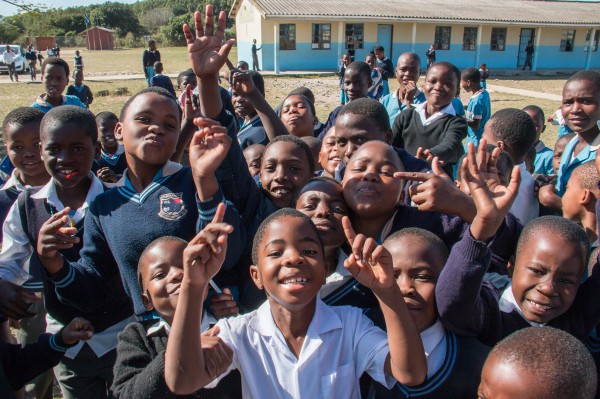 The teachers were very grateful for our aid and offered us a traditional meal of maize meal and sour milk. We all ate a bit of what was offered but Simon who's not as bold when it comes to new culinary experiences soon went out to take some photos instead, which caused quite a stir as all the children wanted to be a part of his fabulous photographs.
After this eventful meeting we headed again up to the mountains to find Bonga High School. After getting lost for a while we finally found ourself at the school, but sadly our contact at the school had forgotten our meeting and we had to head home to Hluhluwe to slow down for our first weekend in South Africa.
The adventure is only just starting!
Björn, Elin & Simon