Things are starting to get serious.
One hundred computers were today delivered by Gothenburg City Västra Hisingen to our garage. This means that the project enters a more technical phase. We have started to create USB-sticks with which we can soon begin to install Offline Wikipedia and other educational software (Edubuntu) on the computers.
This is the first year that CESA sends laptops, which makes the logistics easier and is more modern.
This is only the first batch; 100 more computers will be donated by Eurovironment.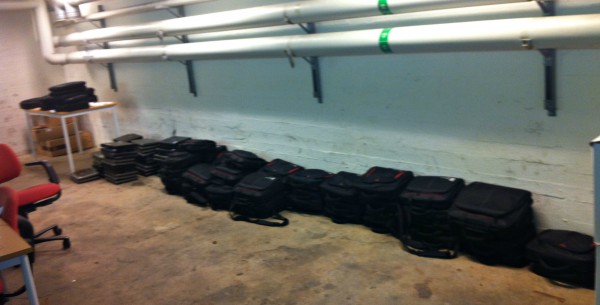 The laptops.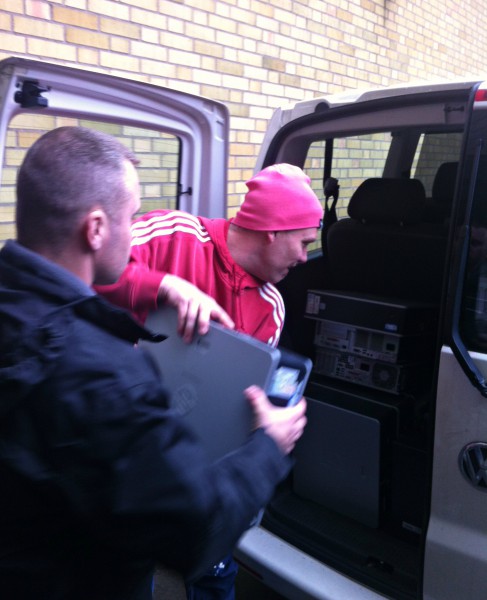 Unusable computers were sent back.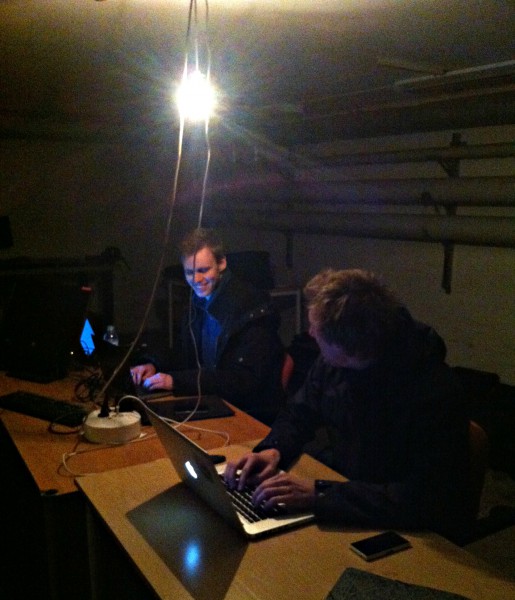 Us creating the USB stick in the dark garage.