The work this week is already over because of the South African national holiday Women's day, which is celebrated tomorrow (Thursday). Since the holiday is on a Thursday the schools are closed on Friday too. This week we went to four different schools and donated a total of 40 new laptops.
Today we were at Ndabazamanina High School, which never have had computers before. The teachers were so excited and wanted to learn about all the programs that are installed on the laptops. After we showed some teachers the computers we also let some students come and try them out. For some of them, it was the first time they used a computer so they needed a lot of help, in the end offline Wikipedia opened up a whole new world for everyone at the school.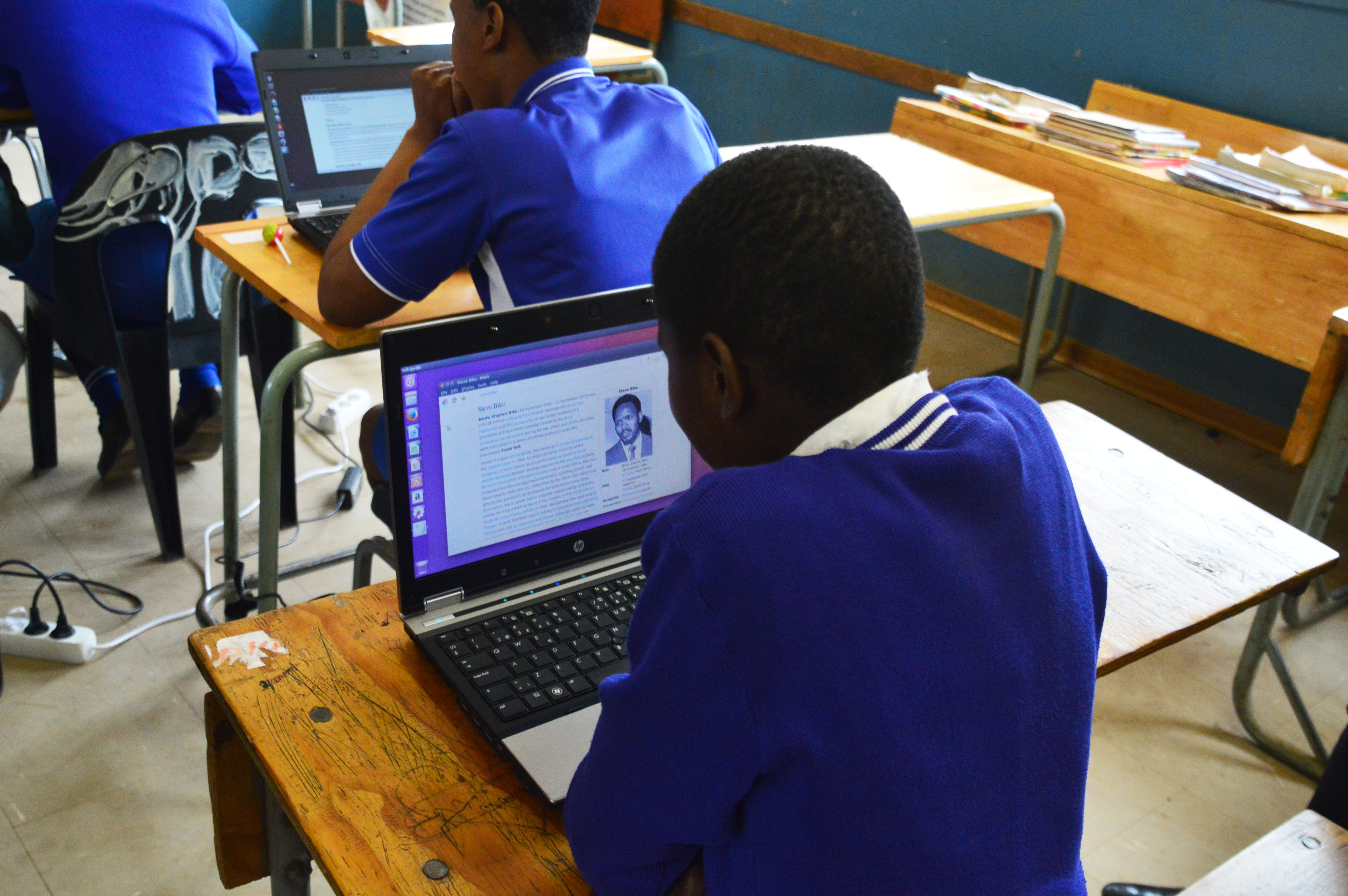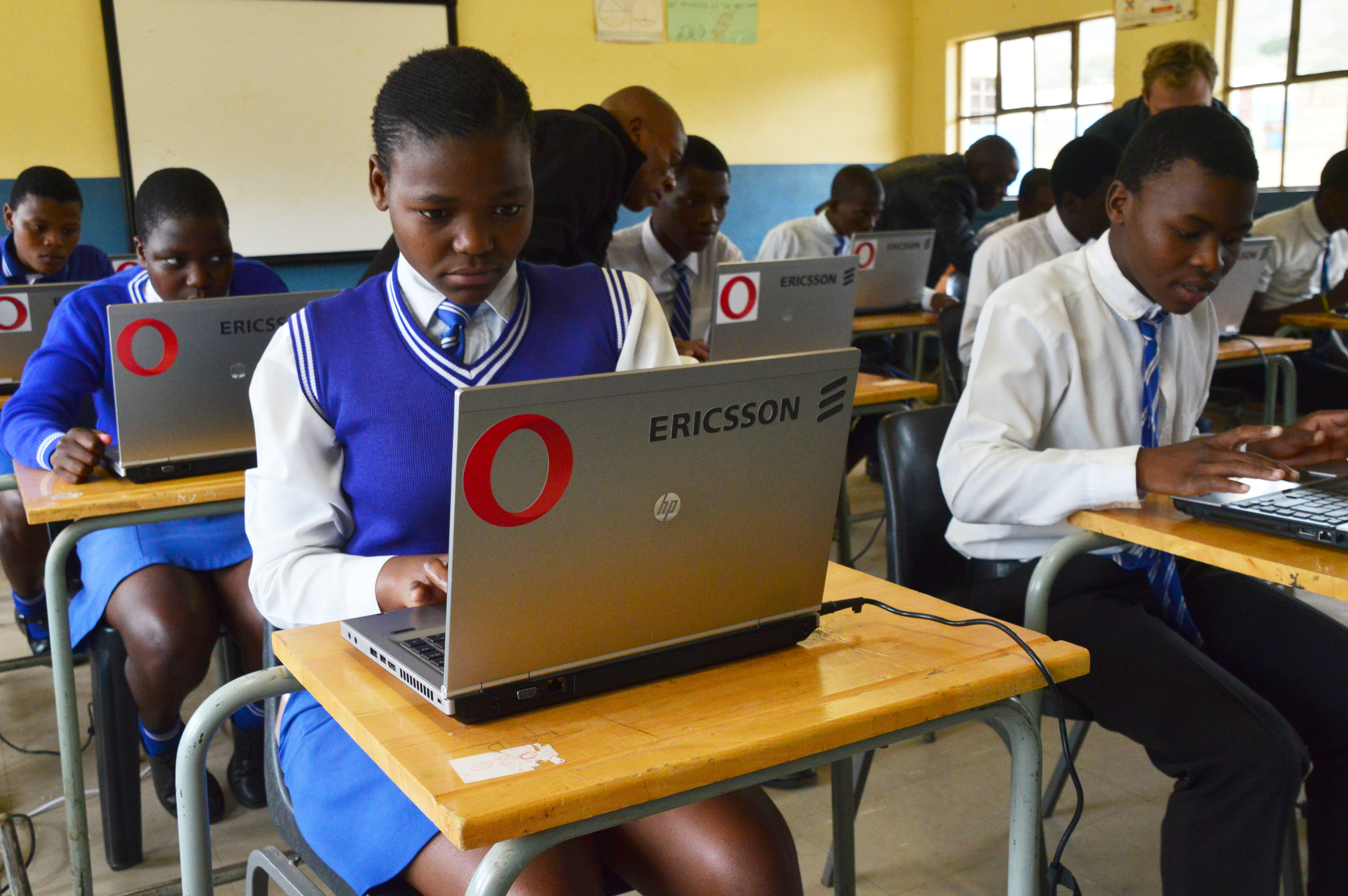 The students trying out the new laptops.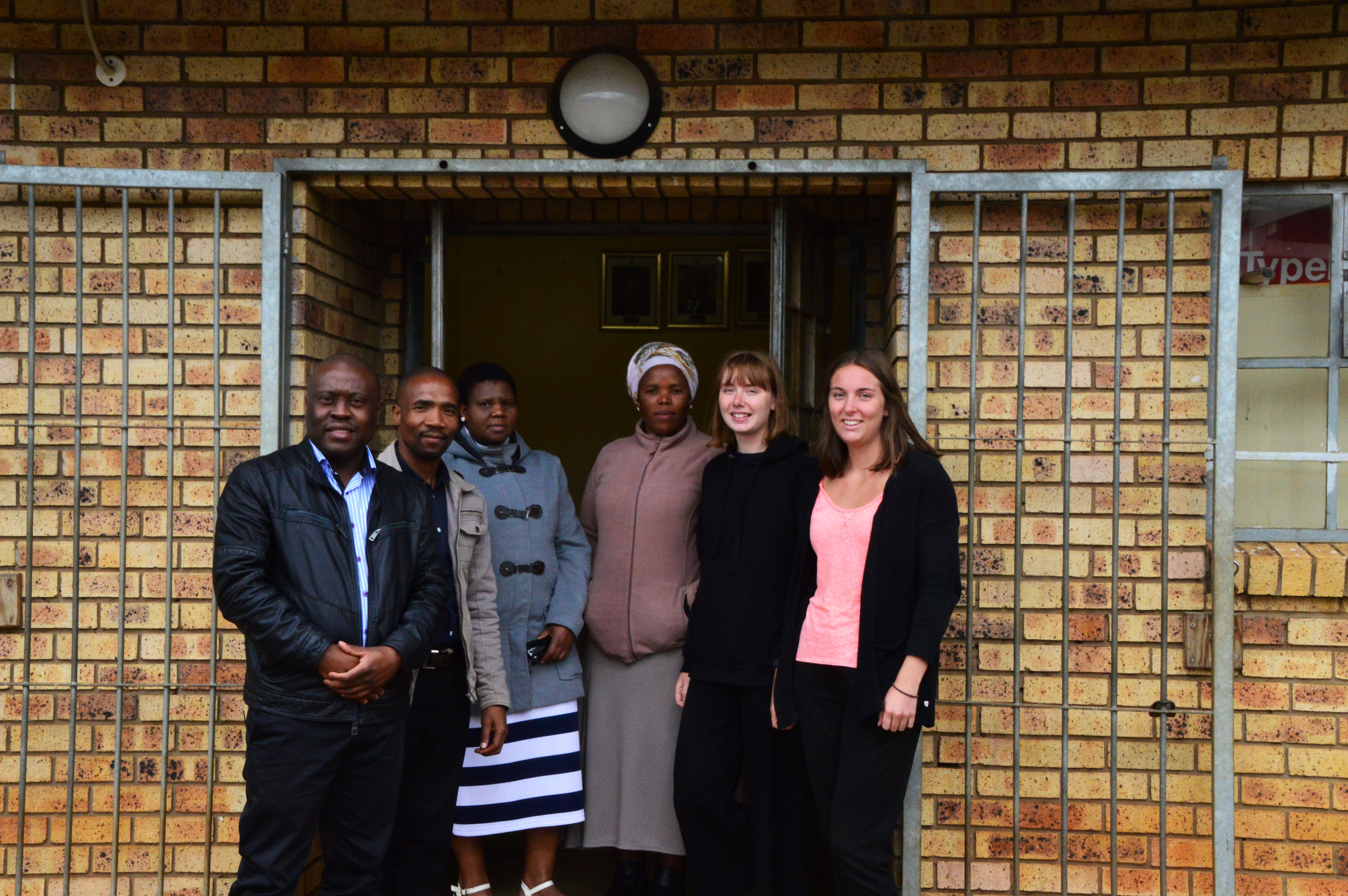 Hanna and Rebecca with the principal (to the left) and some of the teachers.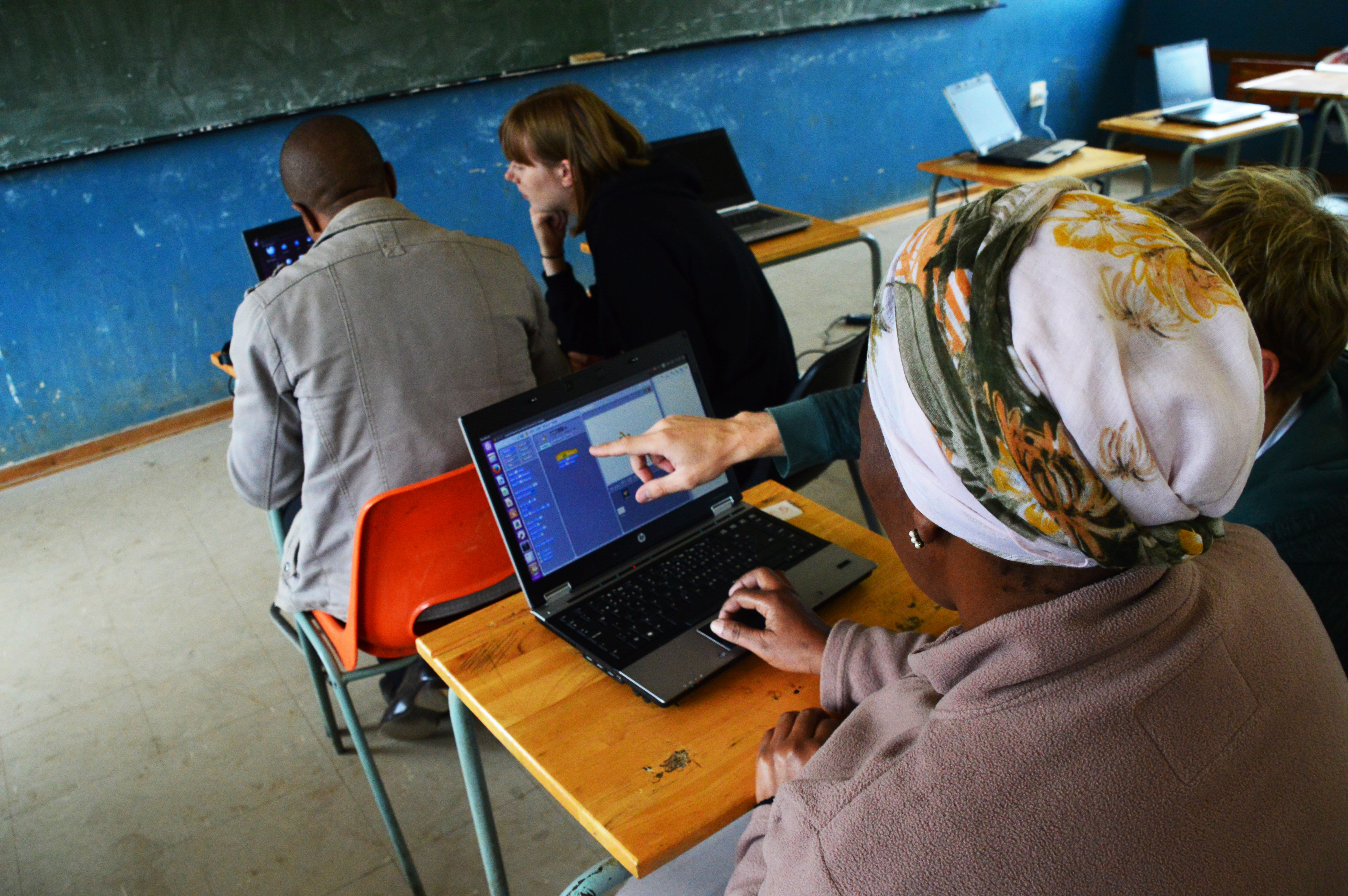 Simon and Hanna teaching the teachers about the computers.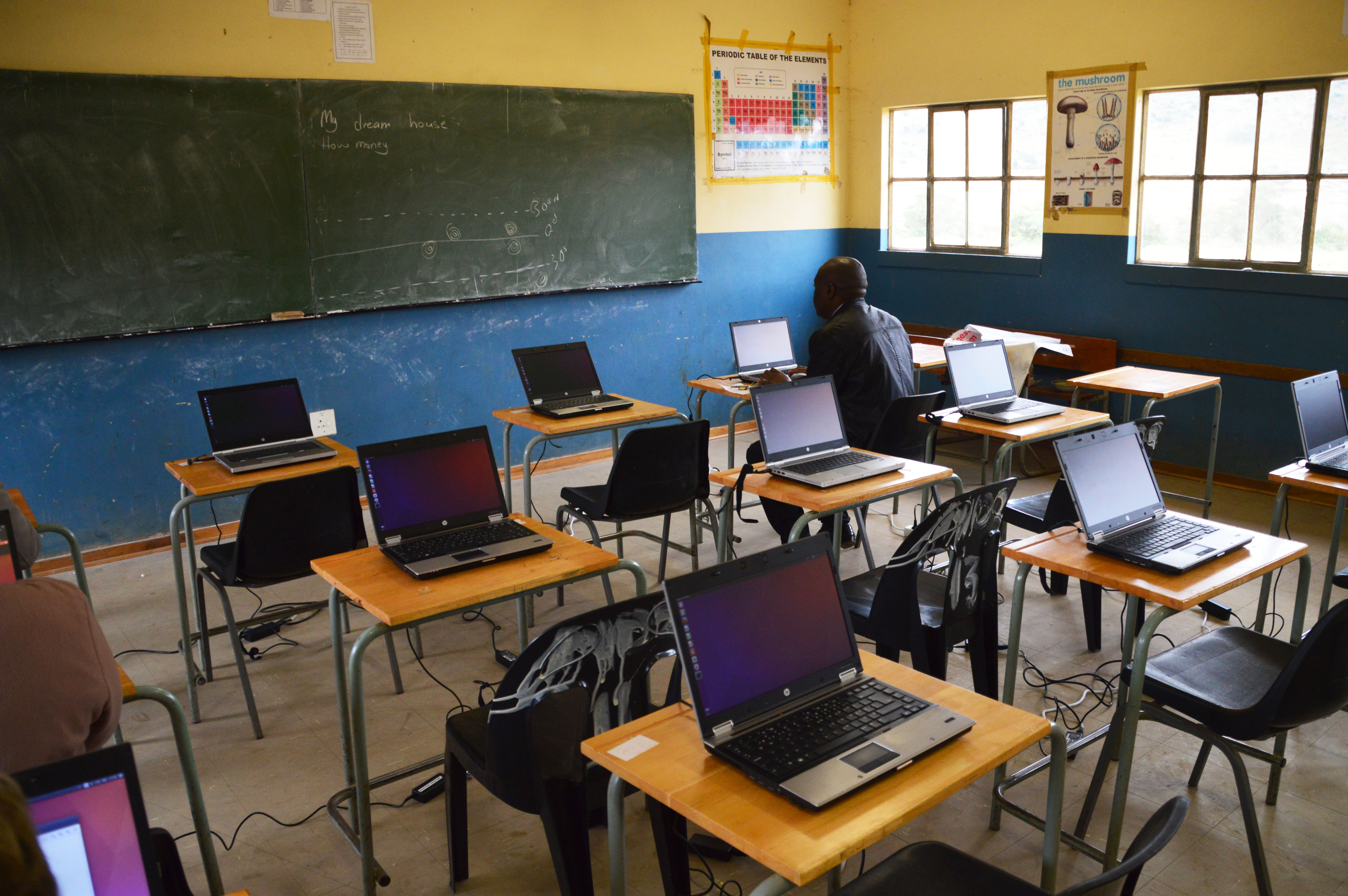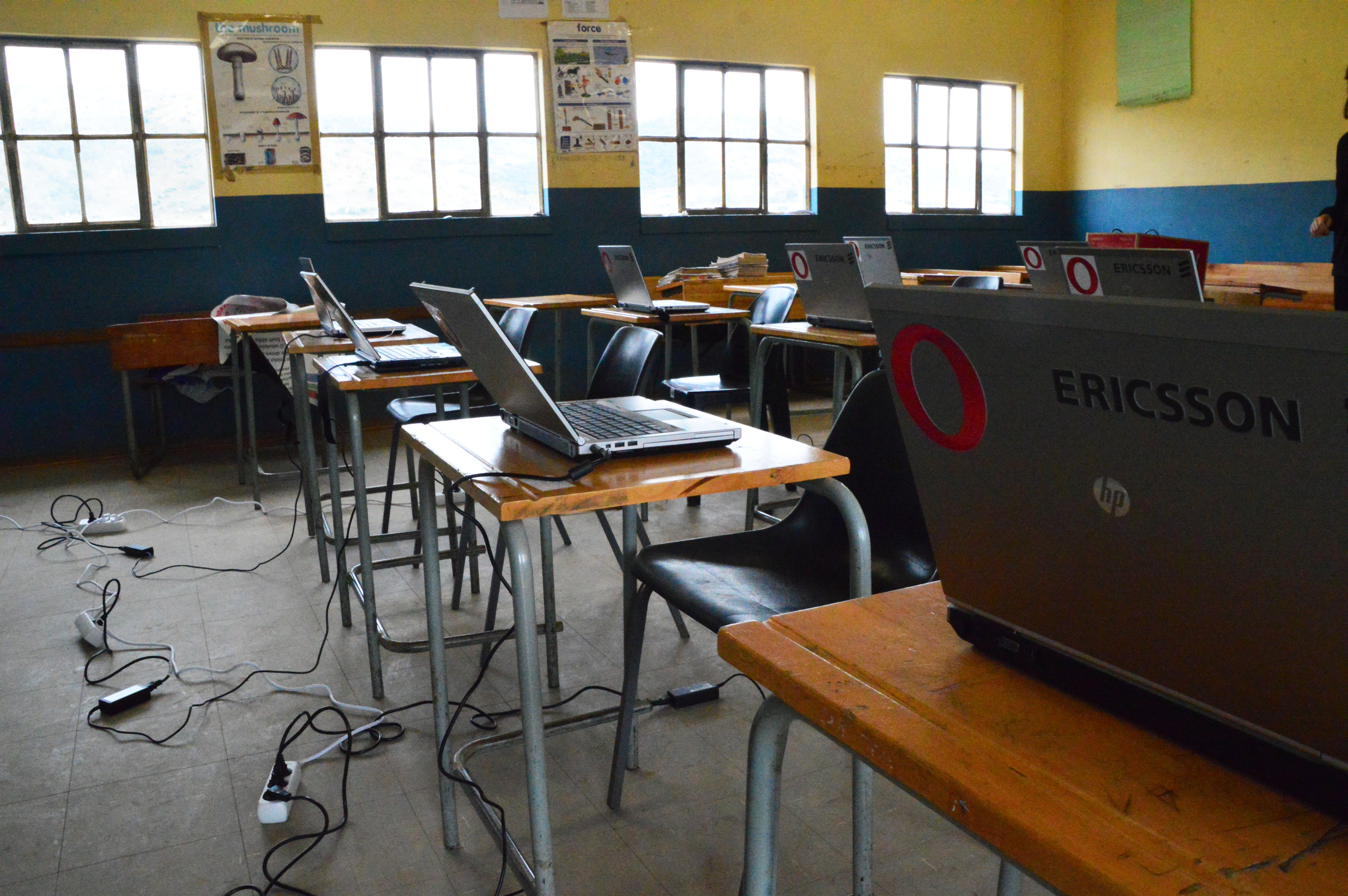 How we set up the laptops. 
This Monday we were at Izintambane Primary School and donated 12 new laptops. The principal and teachers were so excited the even made a dance when they received the laptops. Previously the school had 6 working computers and now, with the new ones, they have 18 working laptops the students can use.
Some were really happy!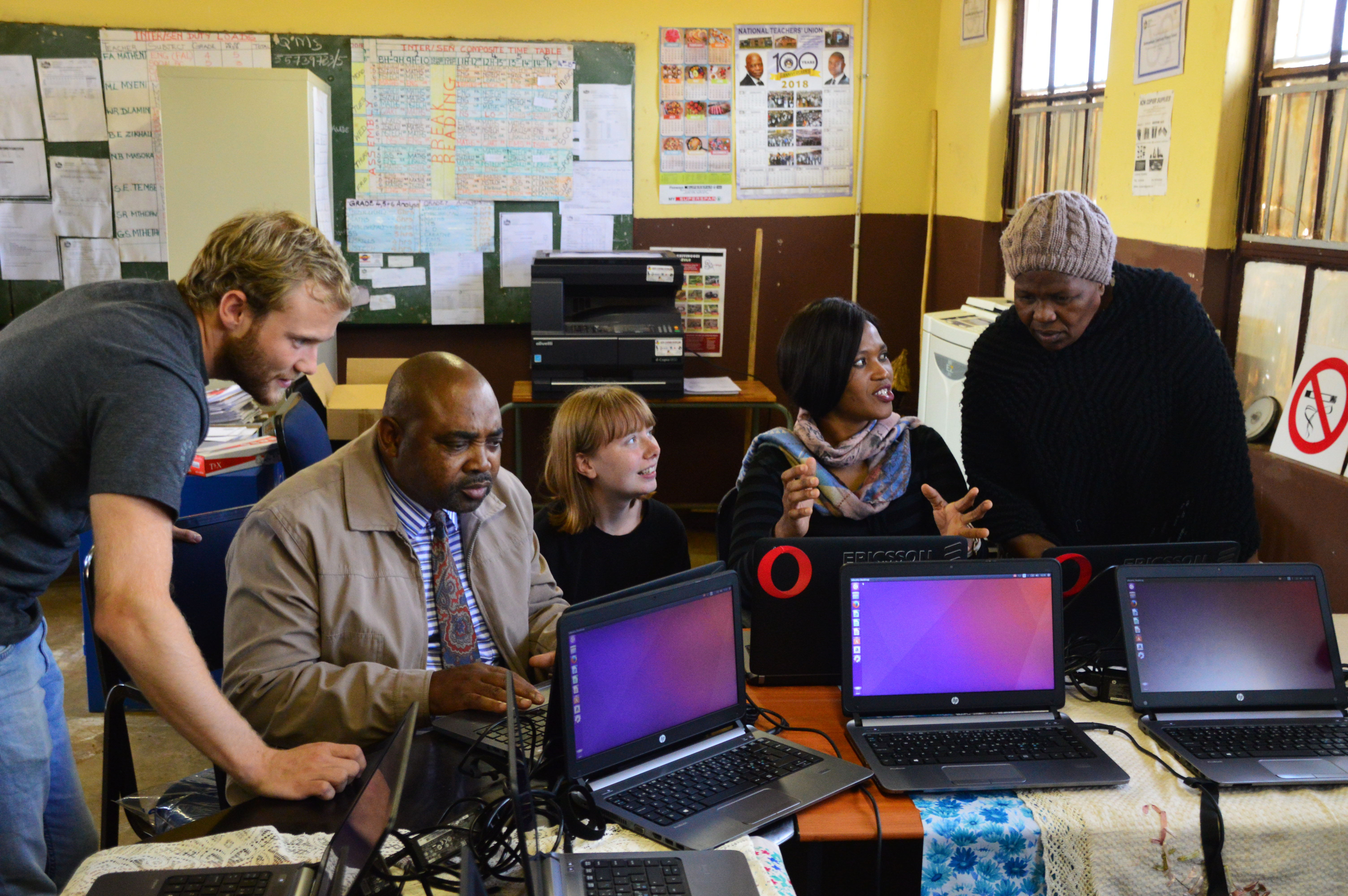 Teaching the principal and teachers our programs at Izintambane Primary School. 
The second school we visited on Monday was Msindazwe Primary School. They already had 6 computers from 2016, but according to them, they did not work. We looked at them and realized that some of them actually did work but not all of them. They also got 13 new laptops from us, so before the day was over they went from zero to 17 computers. They were so happy!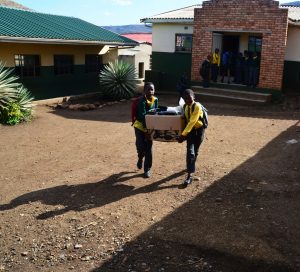 Students from Msindazwe Primary School collecting the old desktops.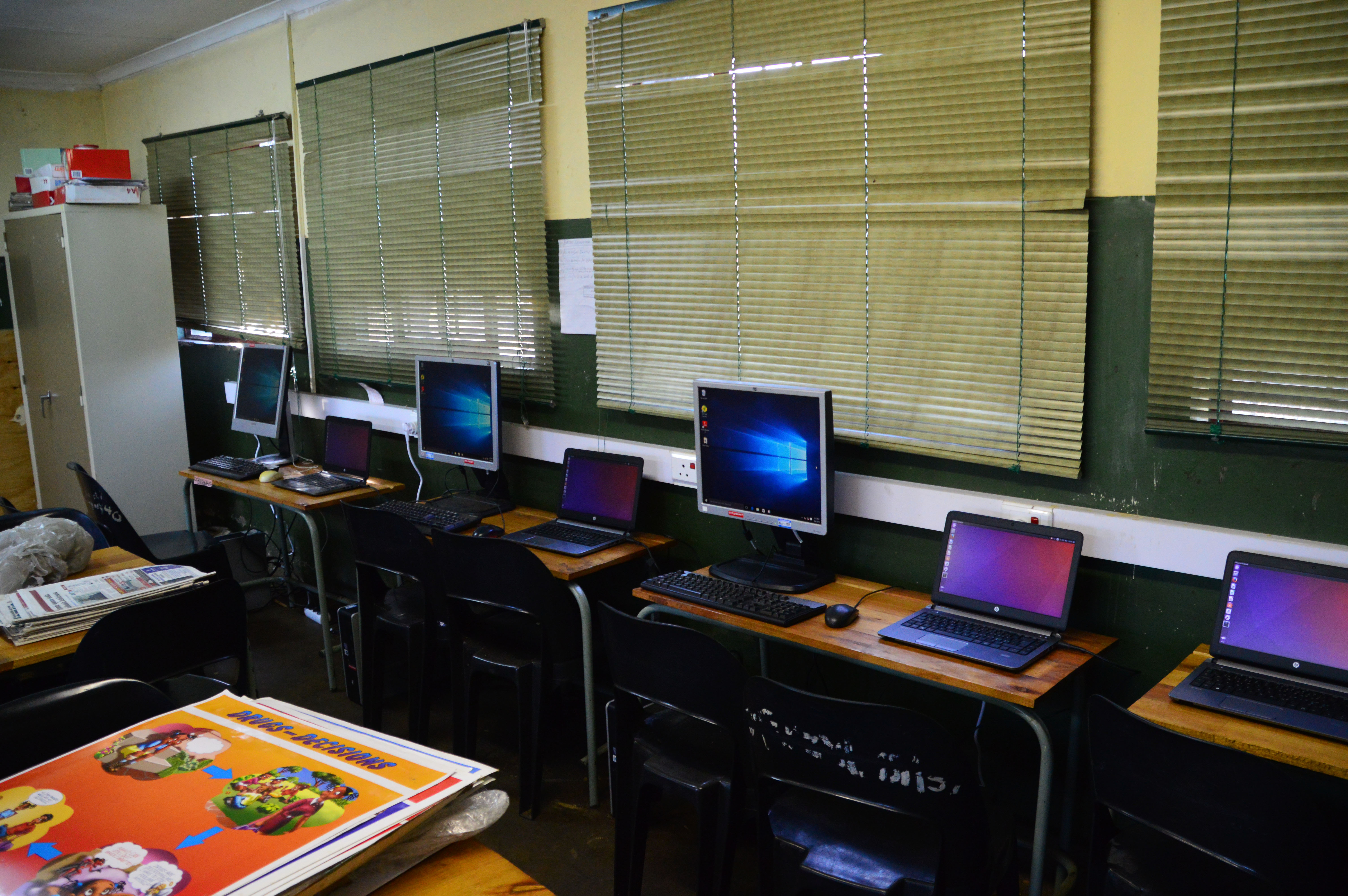 After we set up the desktops and new laptops.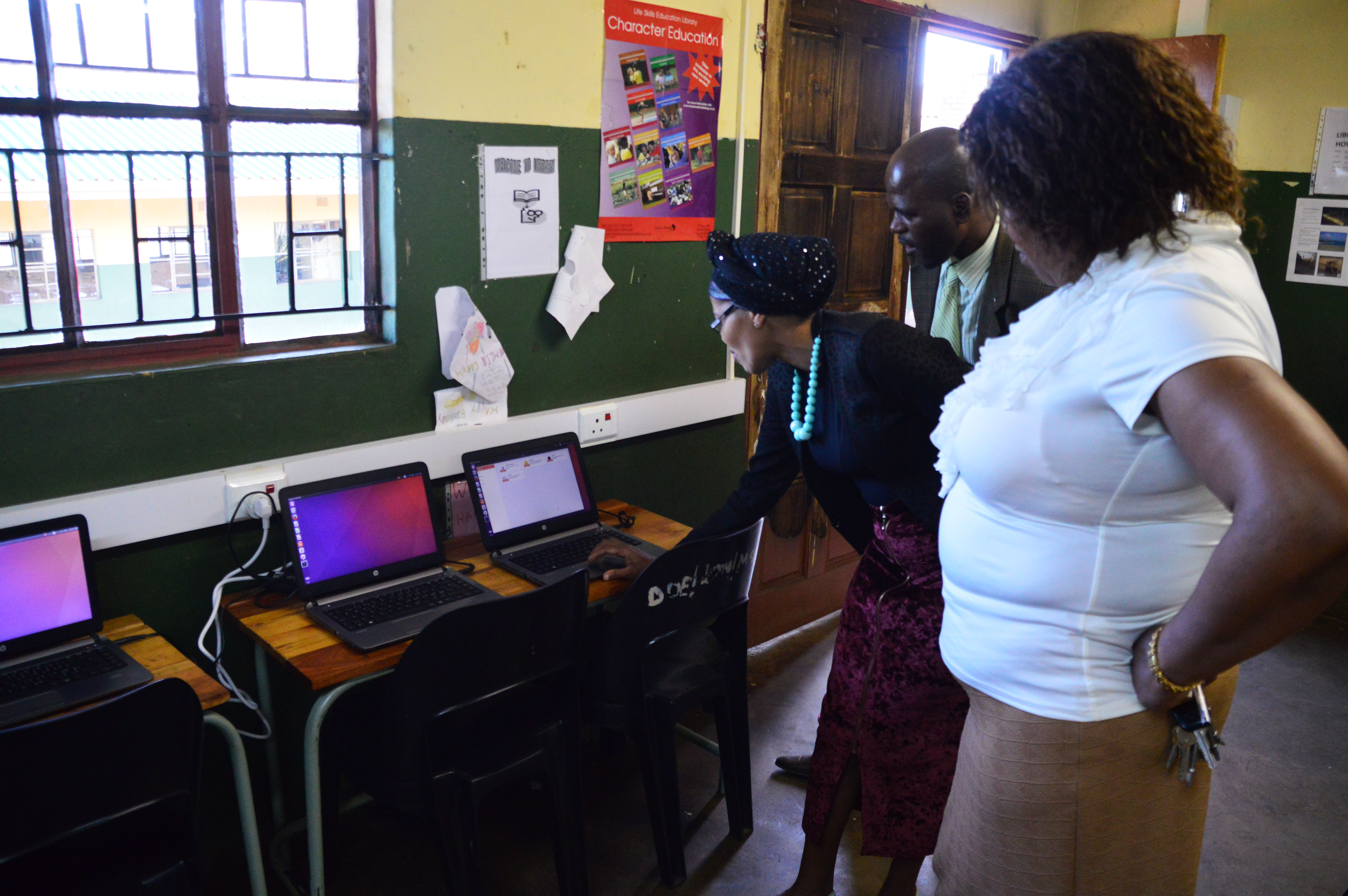 Trying out the new computers for the first time.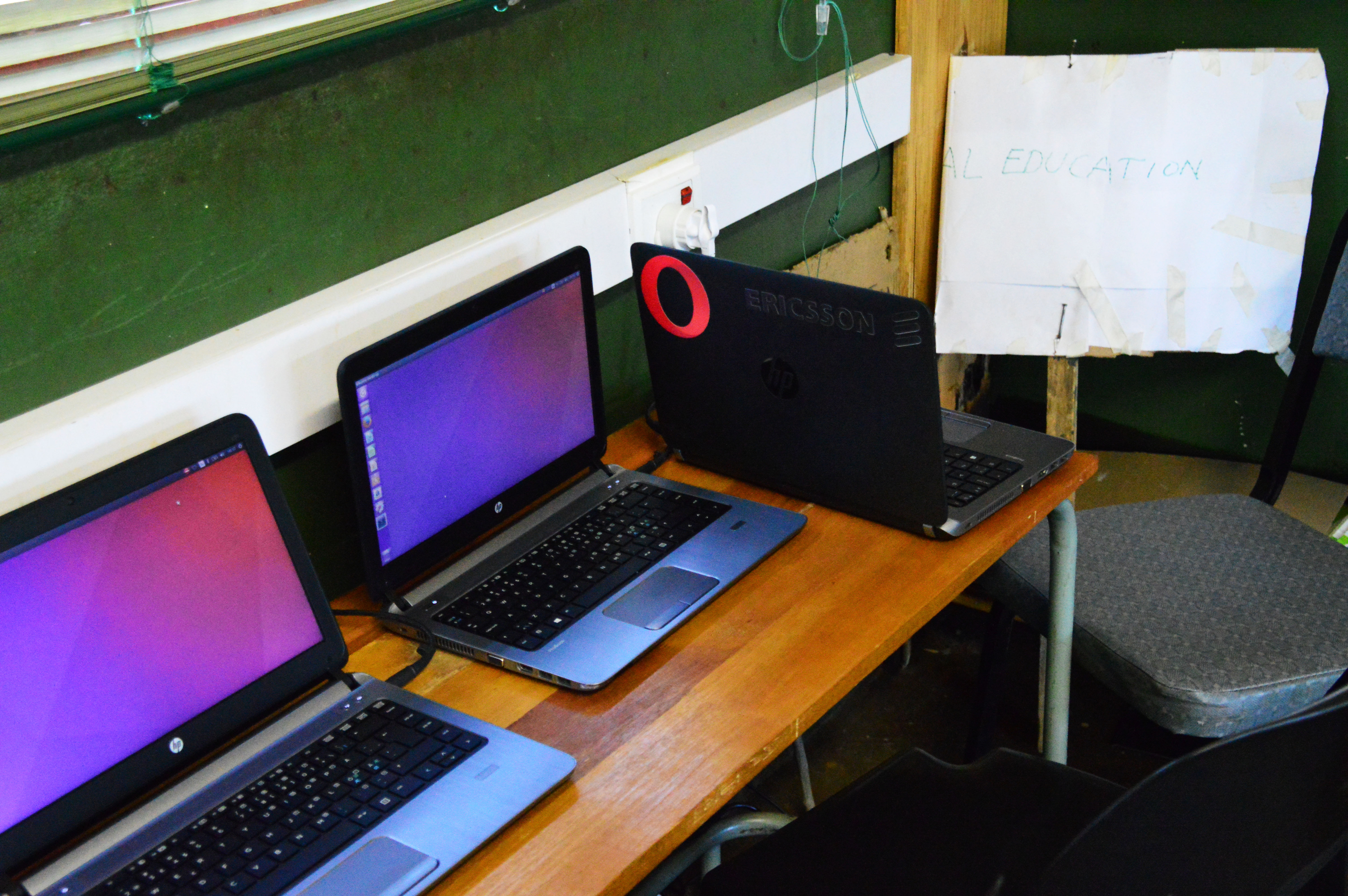 For this long weekend we are first going to Durban and on Sunday we are going on a safari in Hluhluwe Imfolozi Park – Hluhluwe Game Reserve.