A first week of work in Hluhluwe is done. We arrived Saturday evening to Hluhluwe and on Sunday we went to Hluhluwe town to buy and order some adapters for the laptops. During Monday we did not go to any school, but stayed at Star for Life's office to look though the computers and organize everything.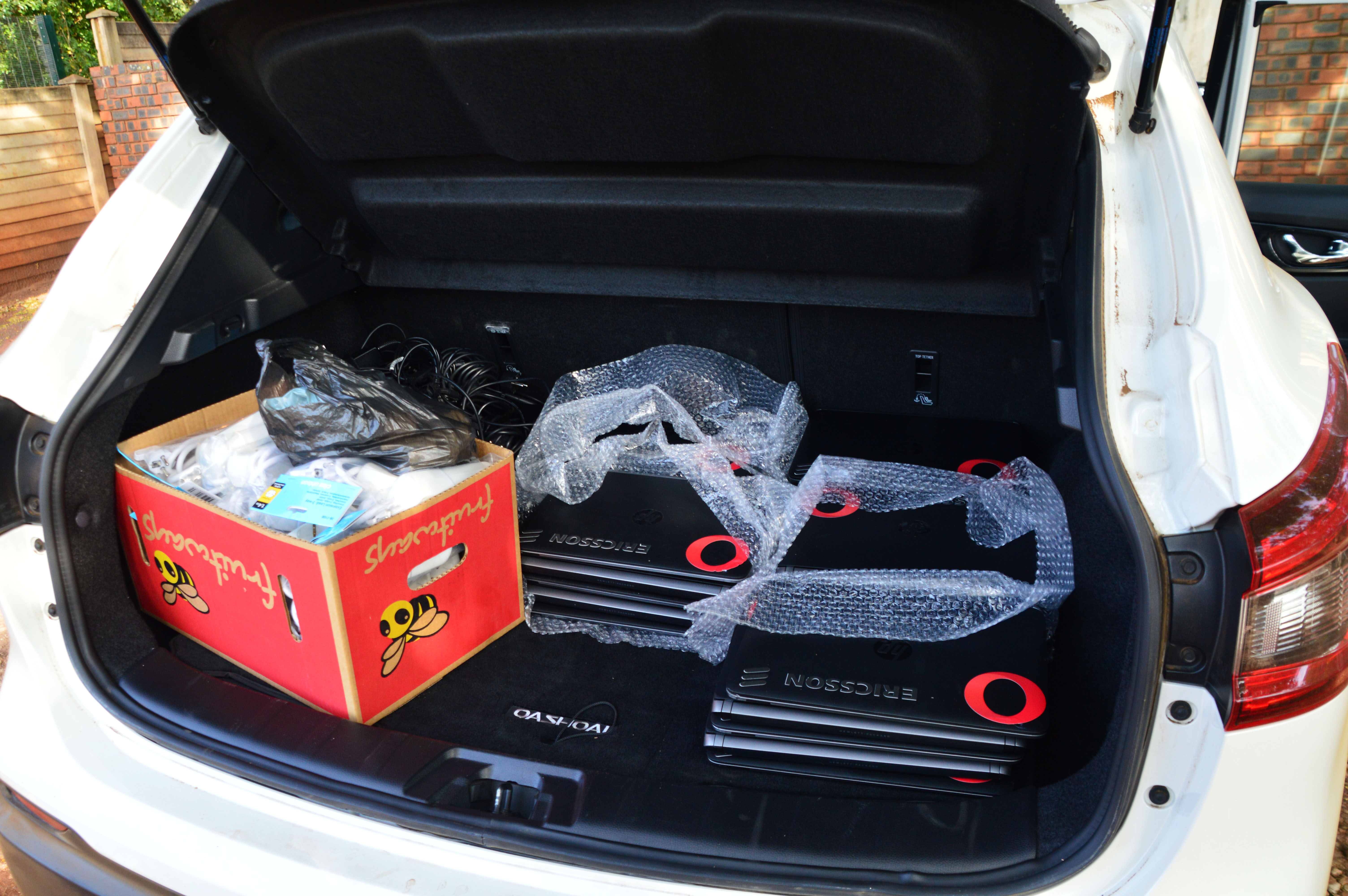 Our car, on Tuesday, packed with laptops, ready to go to Mduku and Makhasa high school.
During the rest of the week we visited five different schools and donated in total 55 laptops. We also managed to fix some old computers at the schools. It was a really inspiring week with a lot of grateful staff at the schools. At Makhasa high school the principal was at a loss for words, when we met her after working with the old computers and donating the new ones.
On Friday we went to Bonga high school and at the same time we were there there was a parent meeting. When we had donated the computers, we were welcomed to the meeting. Simon was (unexpectedly) welcomed up "on stage" to tell the parents what we had done. He got a lot of applause.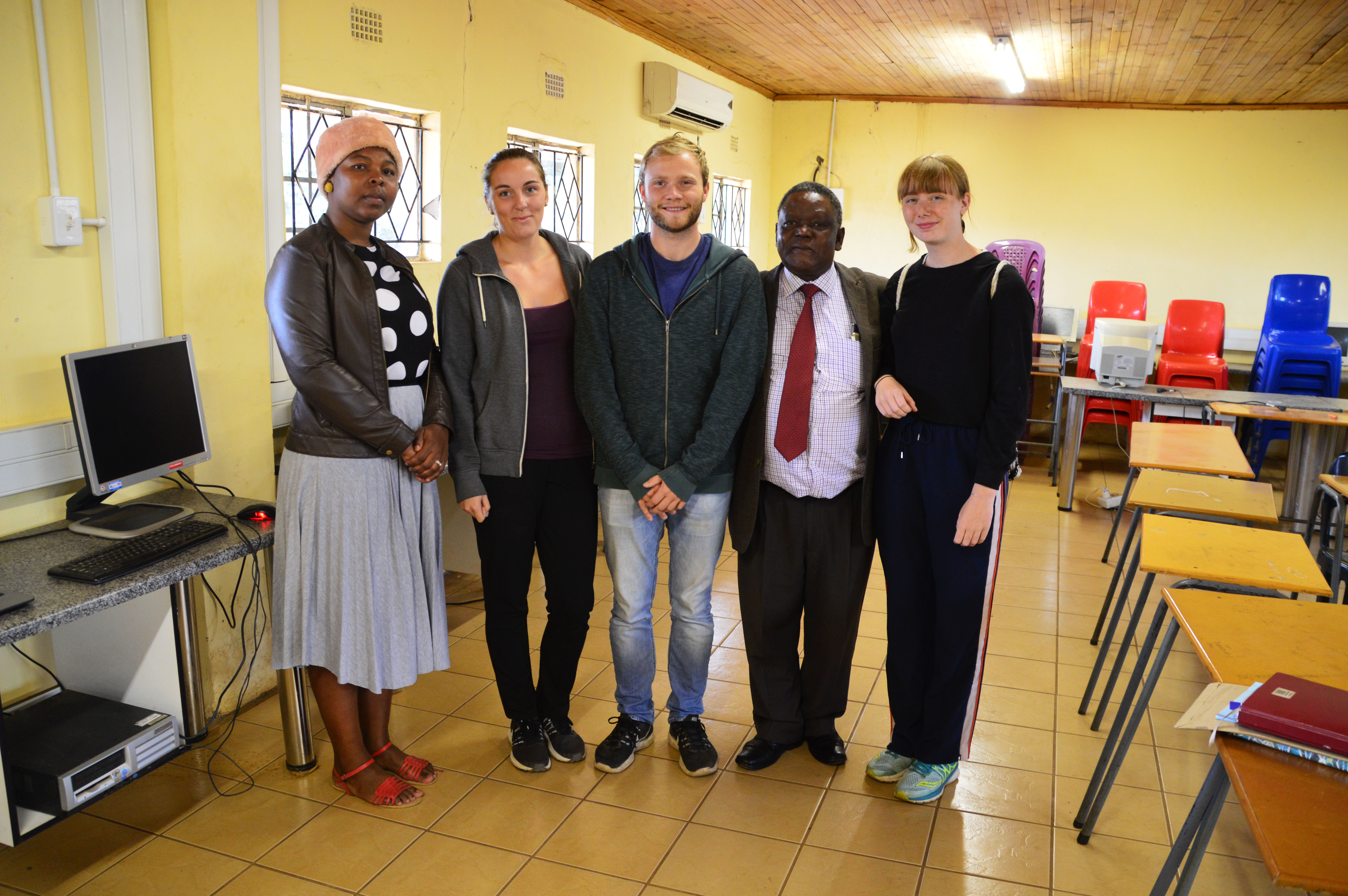 Here we are at Bonga high school with the principal and the computer teacher. The principal wanted us to come convey how grateful he was to the all our sponsors for making this possible.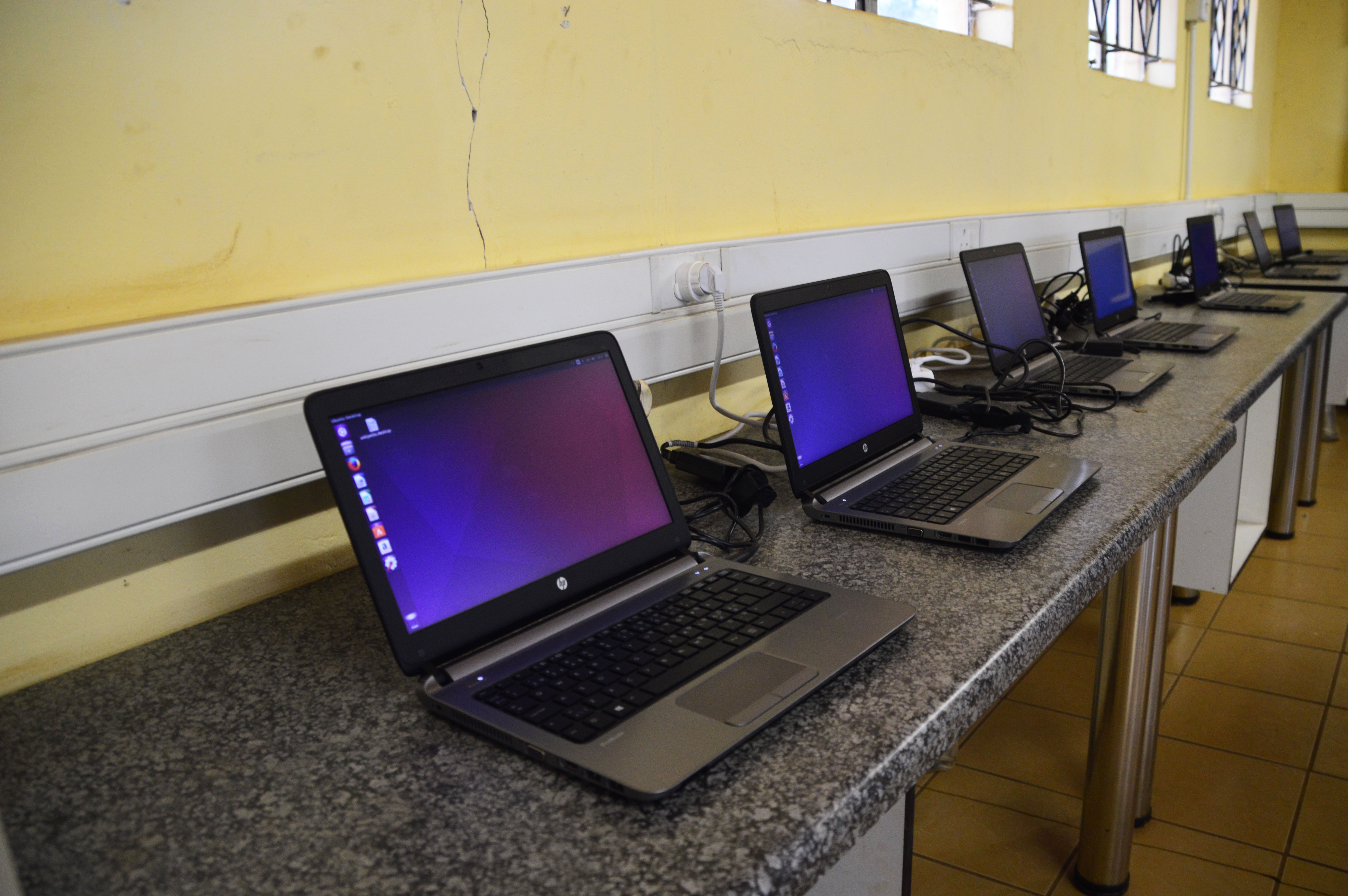 The new laptops in the computer lab at Bonga high school.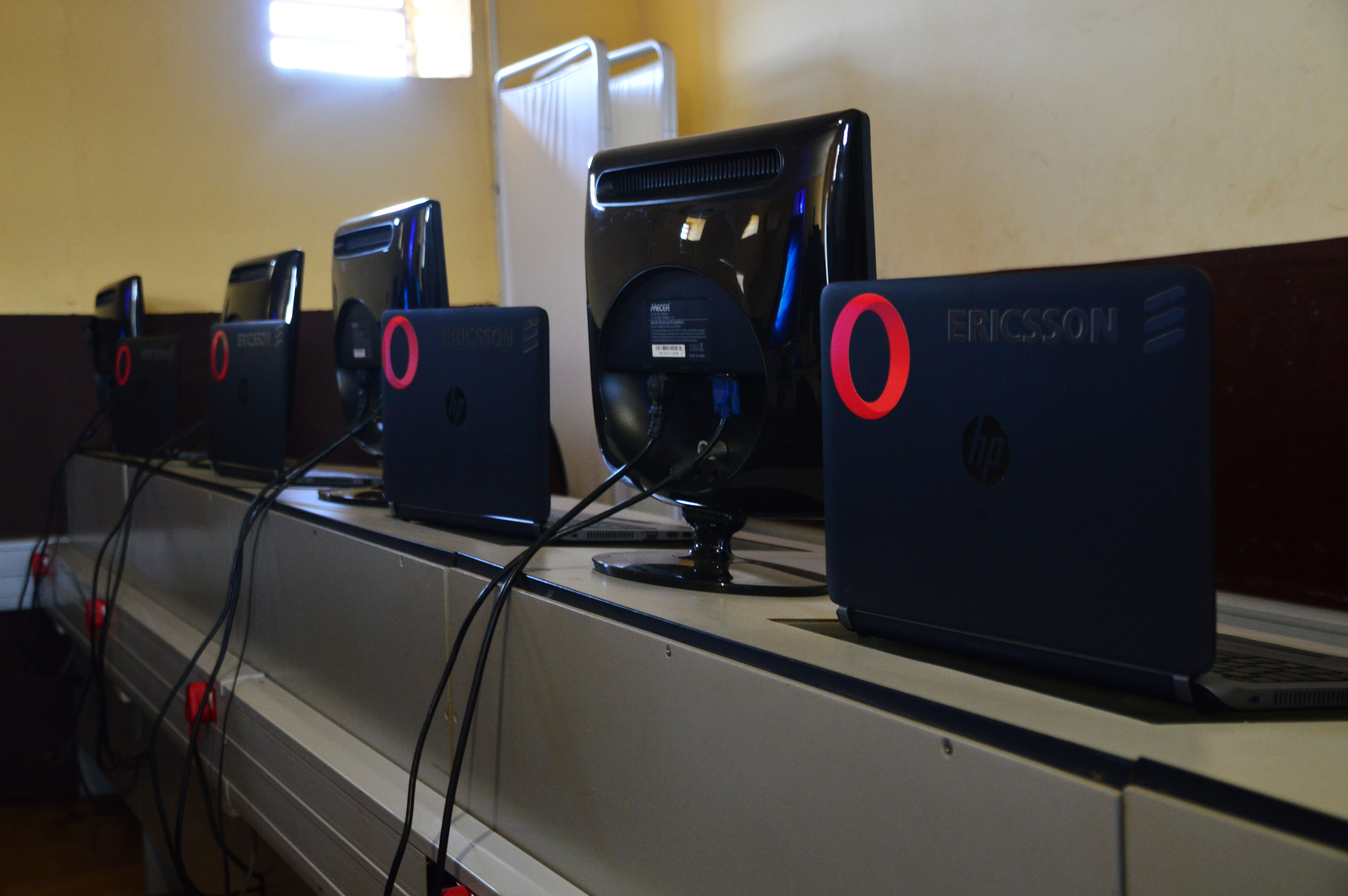 Some of Hluhluwe public primary schools new laptops.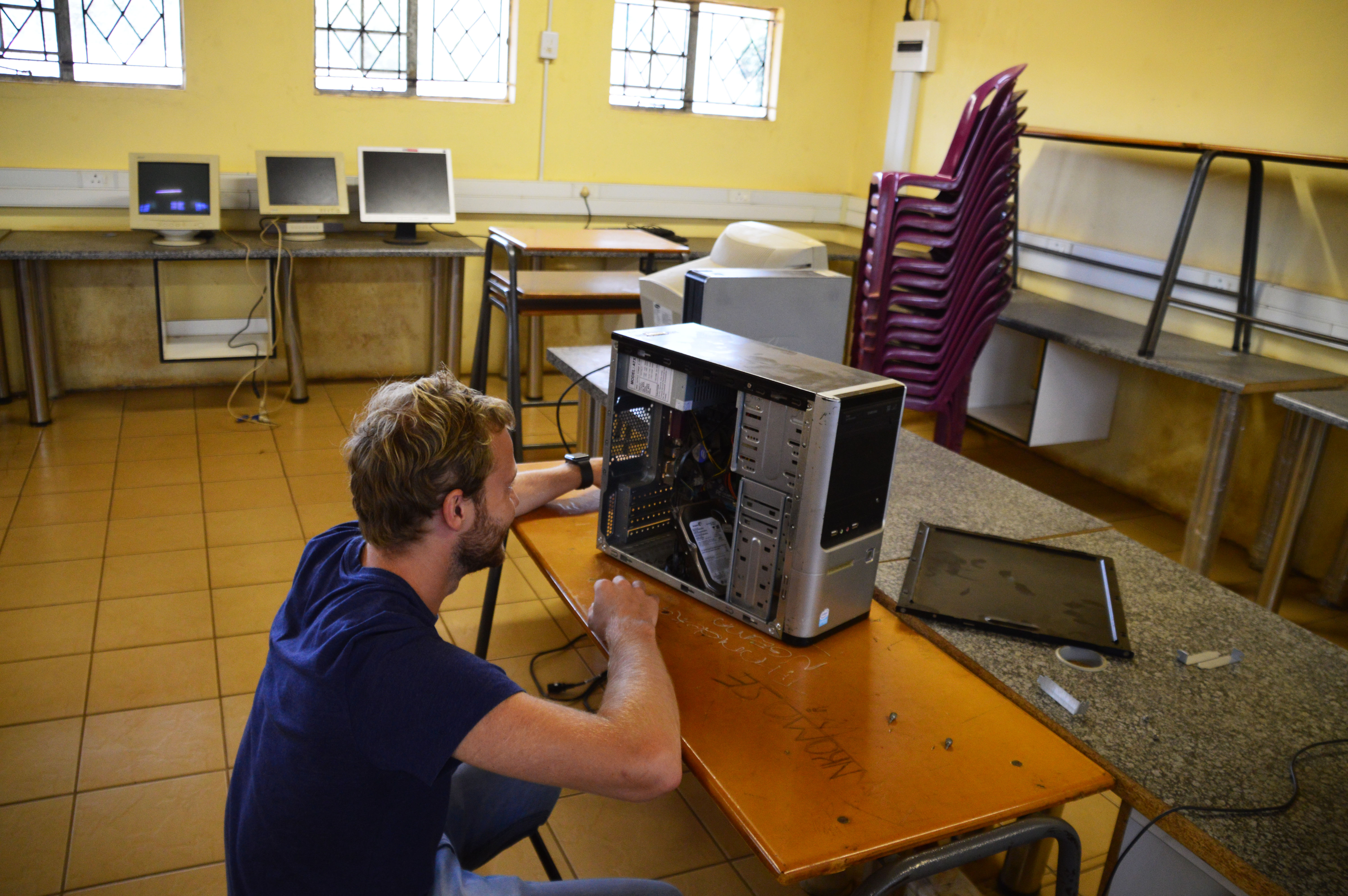 It's been a meaningfull first week here, and it's good to see that old desktops that CESA has donated years ago are still in use and we're trying our best to fix the ones that are broken. Here we have Simon at Bonga high school, trying to fix one of their old desktops.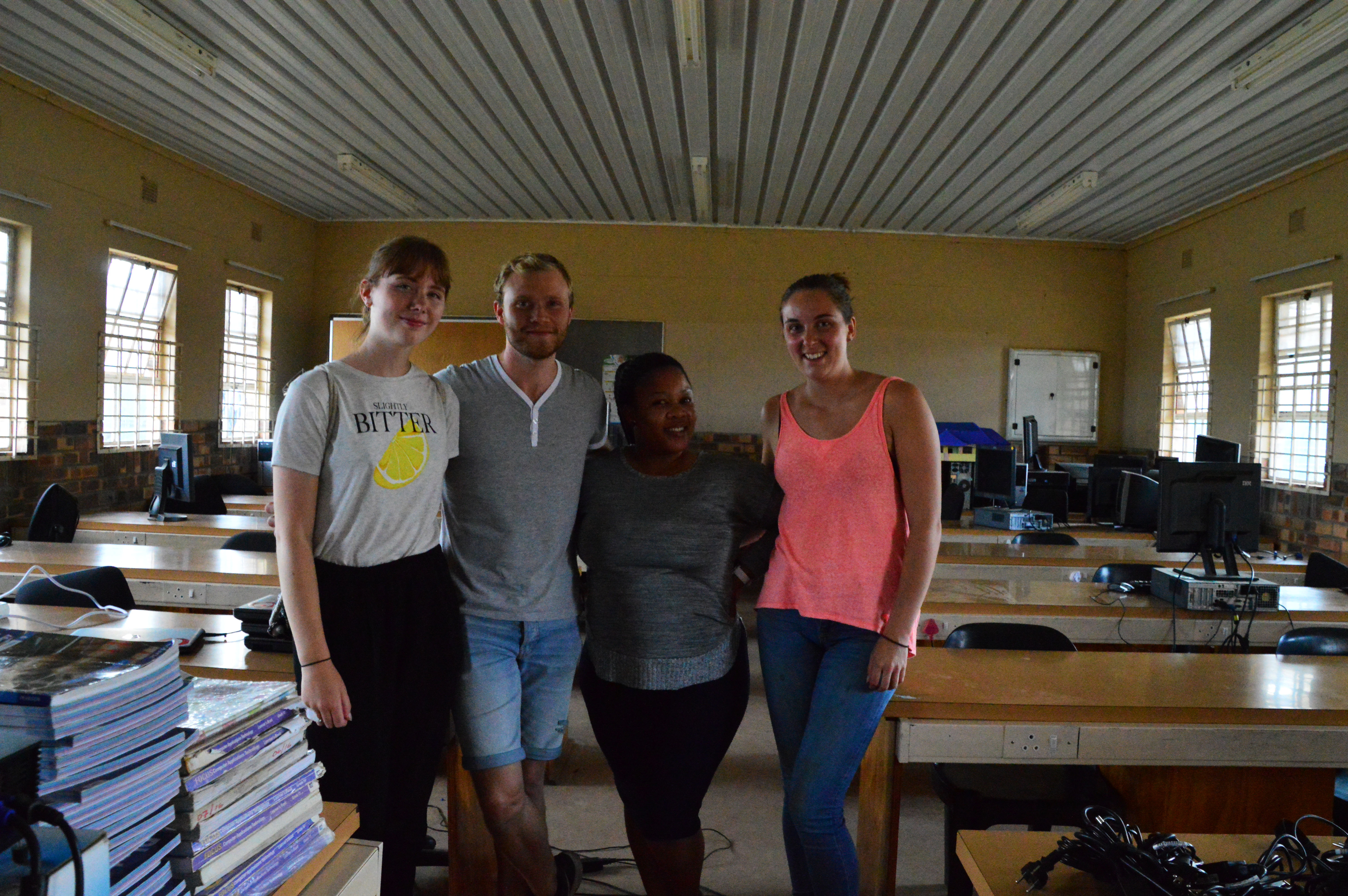 Here we are at Makhasa high school together with the computer teacher who was very happy to get 18 new computers. Now the students who study computer science here, don't have to share computers, they all get their own.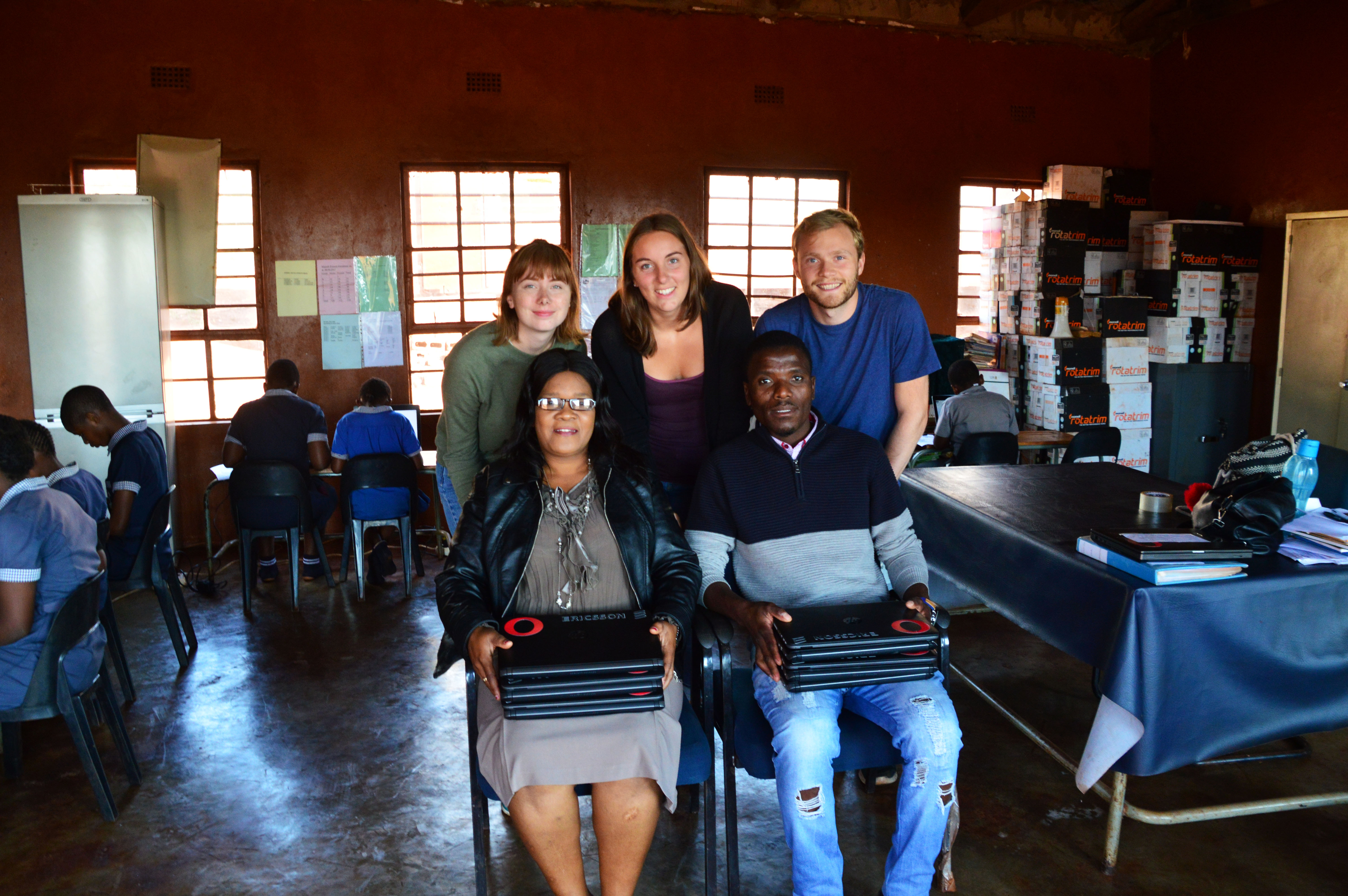 We, together with Zanele, the principal of Majindi primary school, the computer teacher and their new laptops.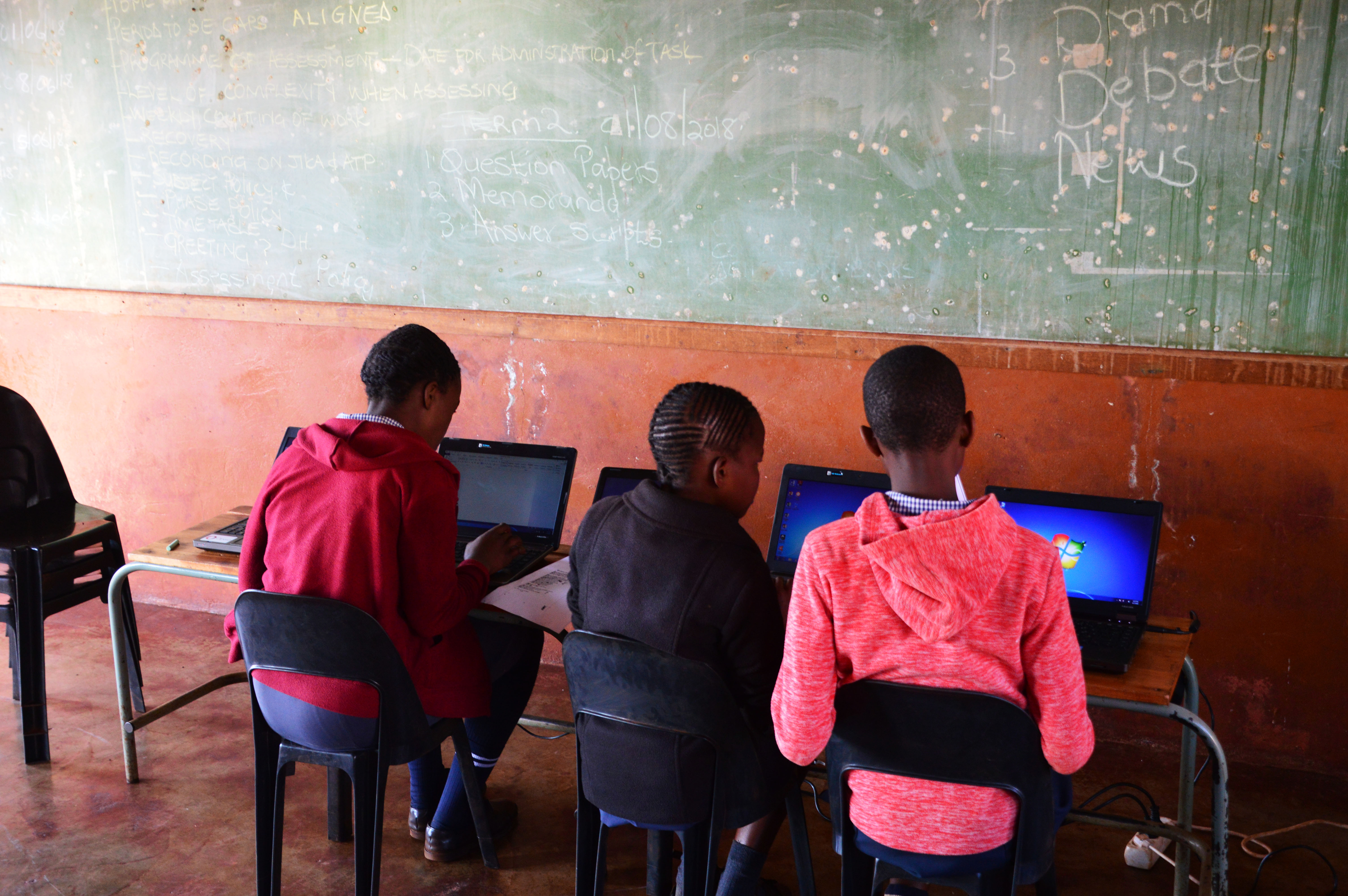 Some students at Majindi primary school, learning how to type on a computer.
The students and staff are all very grateful for every laptop they get, since they don't get any from the South African government and do not have the economy to buy them themselves. Below you can see some of the students at Hluhluwe public primary school. They were very curious who we were and when they saw the camera, having their picture taken became very important.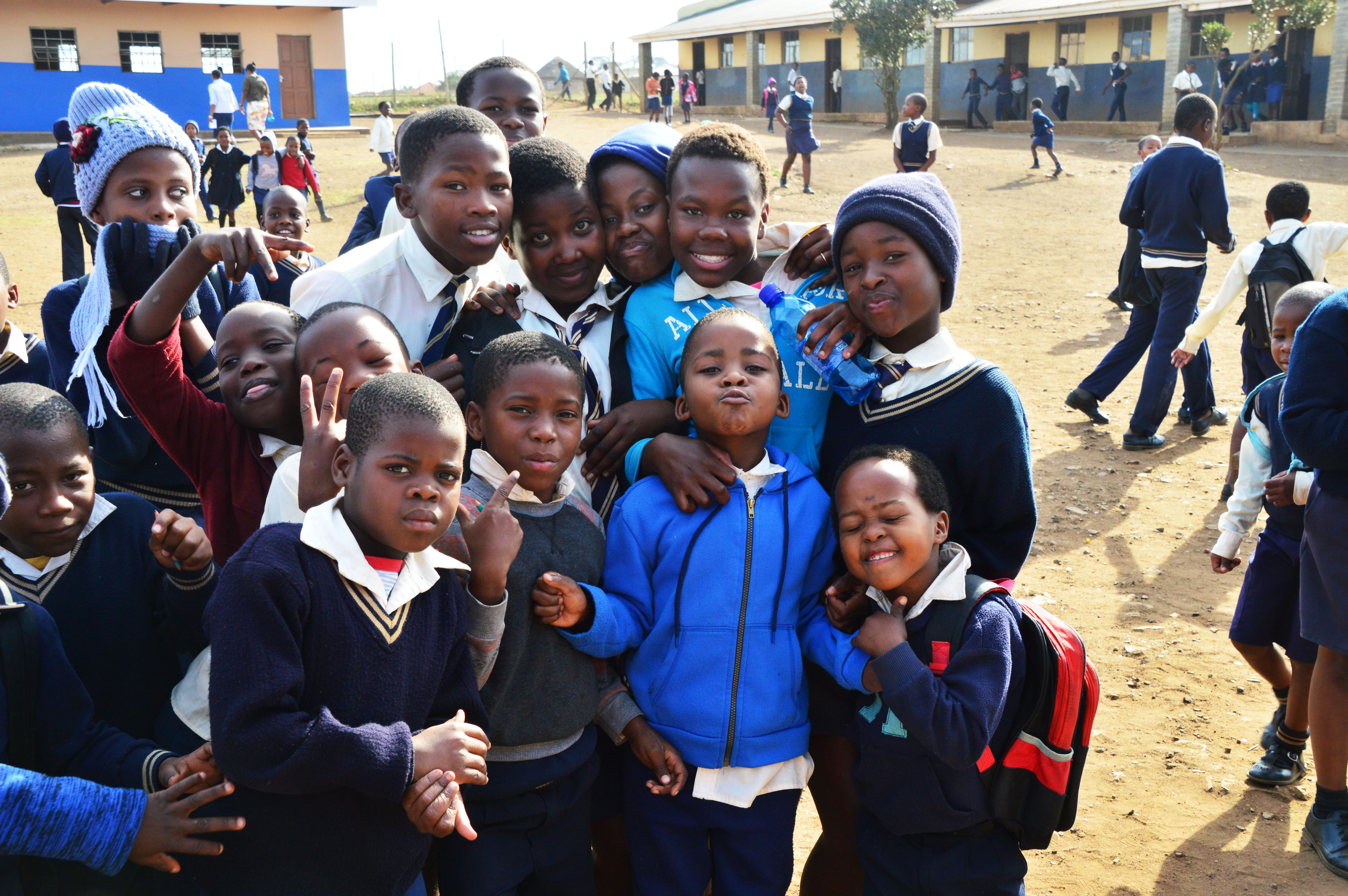 It's been a very busy first week, which is why we have not been able to update the blog as much we want. But we will try to blog more over the next two weeks.