"Vendor independent IT consultants specialised in enterprise search, information management, search driven analytics and Big Data". That is how Findwise describe themselves. And from today on, we can conclude that they will also continue their partnership with CESA.
Today, we got the opportunity to meet Jessica Gold from Findwise for a lunch meeting at a restaurant in Gothenburg. Daniel, Hampus and Jessica's lunch consisted of cod, and Matilda ate a couple of chicken legs, enough to make her satisfied. For dessert, Daniel and Matilda had one glass each of black tea with raspberry flavour, while Hampus and Jessica preferred coffee with cow milk. The restaurant also offered us bread, but only I (Daniel) was brave enough to give it a shot. Two shots, actually. Thanks for the food, Findwise!
Well, back to business. Findwise has been a long time partner to CESA and we are very happy to announce the continuation of our cooperation. During the lunch, we discussed ideas on how the cooperation can be improved and also other things related to the project. Jessica has visited South Africa a lot, and was kind enough to give us some advise. We should try riding ostriches, for example (I have never even tried horses). The meeting was concluded when one of the waitresses took this photo of us.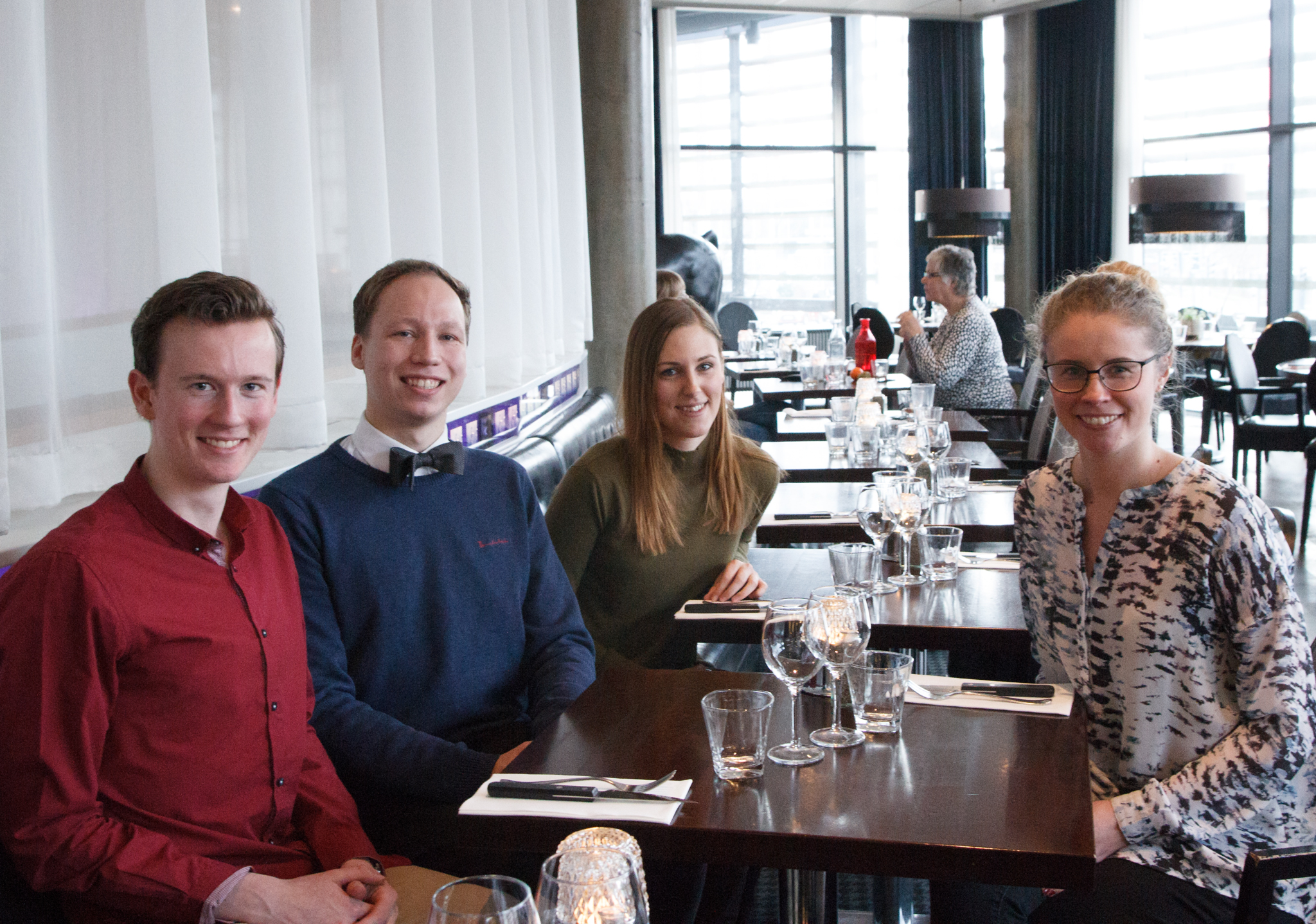 Findwise joins Opera as our second partner this year. Would you like to become a CESA partner? Please have a look at the Become a partner page.