10 December 2016 13:23 by Daniel Ahlqvist
Yesterday, we got the first glance of next year's computers. Together with Samuel, our chairman, we took one of the electric cars at Chalmers and drove to the City of Gothenburg Västra Hisingen's (Swedish: Göteborgs Stad Västra Hisingen) office, since they are the donors of "our" computers. Once we arrived, the representative of Gothenburg, who like every other Gothenburger is called Glenn, was waiting for us to show what they have in stock. At the moment, there are only 27 computers, but more is to come.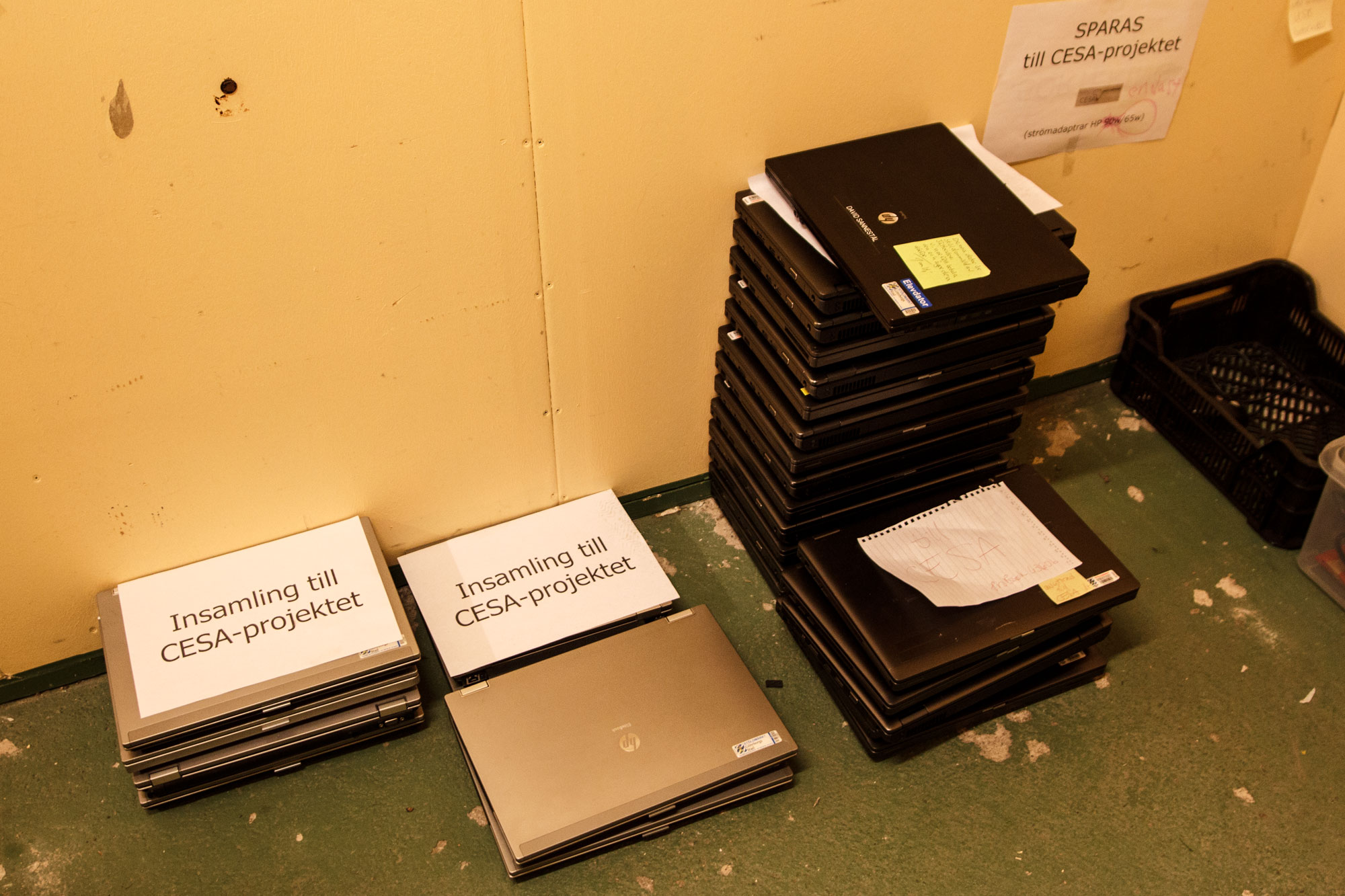 What happened next, was that a contract containing all responsibilities regarding the computers was signed. We also got some time to discuss the project and Hampus and Matilda got the opportunity to drink a cup of coffee and chocolate, respectively. Glenn is a nice guy, you see. Now we are looking forward to meet Glenn again and start working with the computers.