Since Saturday we have had a lot of things to do. Apparently our stay here is really bad timed with several national holidays when the schools are closed. Last week they were closed because of the election and yesterday was the National Women's Day here in South Africa. Since this happened on a Tuesday, Monday is a bridge day and also closed. This means that we had some days when it wasn't possible to visit schools, but luckily there were other things for us to do.
The tablets we brought with us from the primary school we visited last week had to be prepared for education. Have you ever tried to install 15-20 apps on 5 tablets without a decent internet connection? Yeah, installing useful apps has been proven to take a lot of time since there are so many apps out there and we have to try them before deciding on which to use. We think we have found some good ones now for each school subject and are eager to give them back to the school and show them how they can be used.
Except from preparing the tablets we have started working on a web application for Star for Life to make it easier for them to create reports of their activities on schools. The app will have two main functions, one for Star for Life coaches to report their activities and one for the administrative staff to help them create activity reports easier. It's fun to actually be able to help them with the thing we do best, creating software.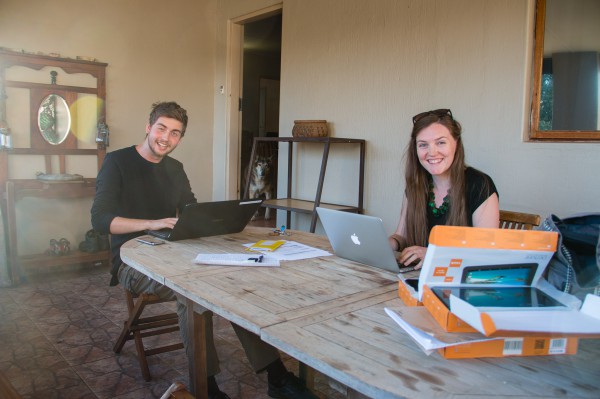 So this is the work that we spent time on from Saturday to Tuesday, but there were also a lot of other things going on. On Tuesday a lot of time went into packing and moving to the neighbouring house, where we are going to spend the rest of our stay here in Hluhluwe. It is newly renovated and not completely finished, but it is getting there. The main problem is that the water for that house is coming from the town instead of their private well, which means that we don't have water all the time. The town is so short on water so they have to turn it off from time to time. Hopefully there will be more rain soon!
On Sunday we woke up at 04:30 to go on a full day safari together with one of our hosts, Alec, and their son. We were in the game reserve right before sunrise and it was magical! The sun shining on the hills and trees made it look almost unreal and it was amazingly beautiful.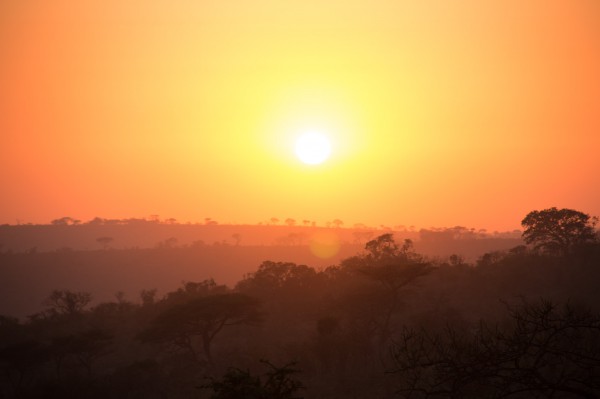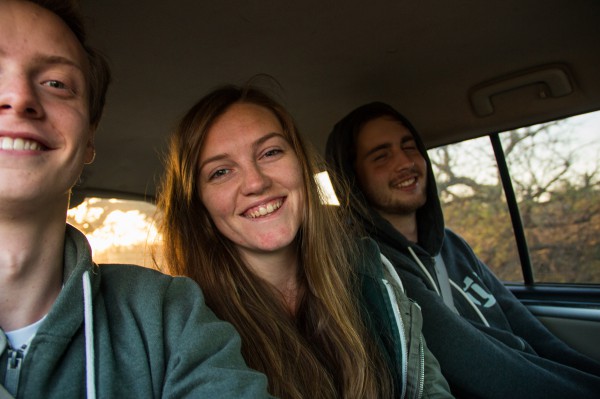 We saw a lot of animals this time as well and probably about 40 rhinos. The most rare thing we saw was wild dogs. The African wild dog is one of Africa's most endangered mammals and we were lucky enough to see two of them. After seeing a lot of animals, having a breakfast picnic and later lunch inside the park, we headed home right after the sunset. As you can imagine we were super tired after that trip and went to bed early to be able to get to work on Monday.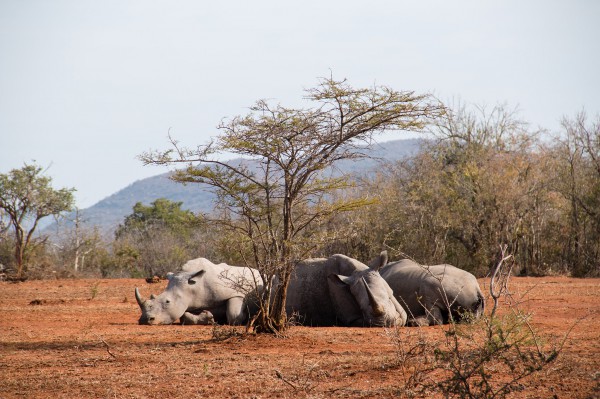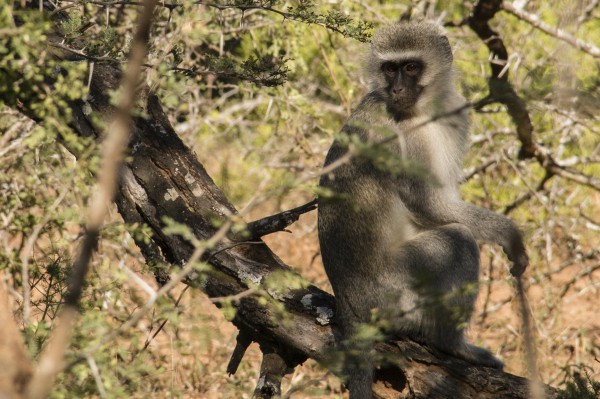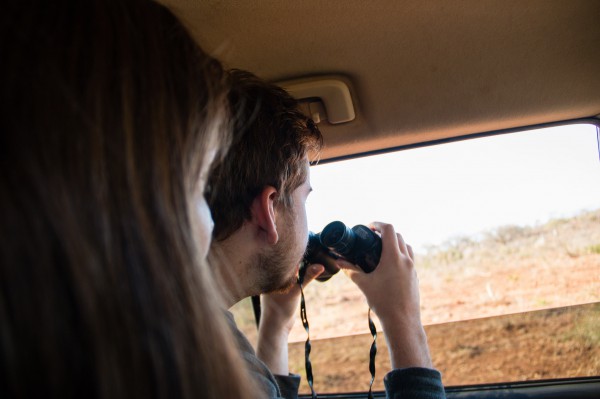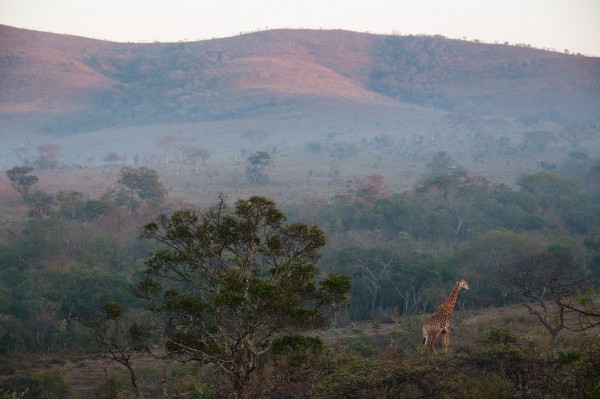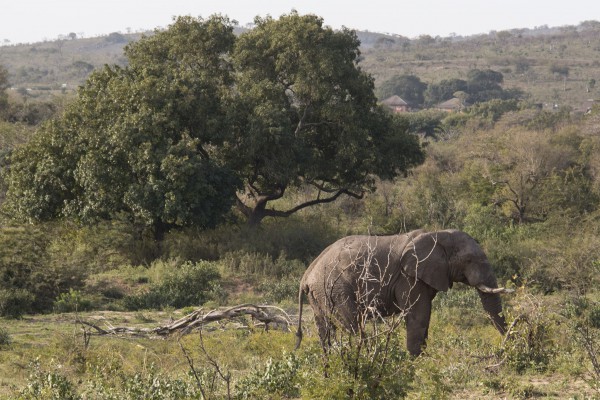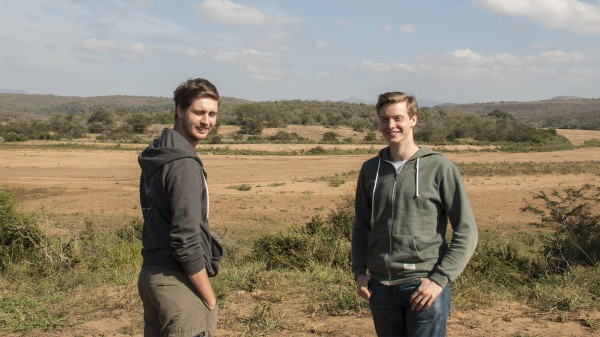 So today when the holiday was over and the schools opened up again we went to a school called Nibela Primary School. We took a look at the computers they already have, but it turned out they didn't need any help with them. Instead we were invited into class and got to see how the coaches at Star for Life are working with the schools. It was very interesting and a lot of fun!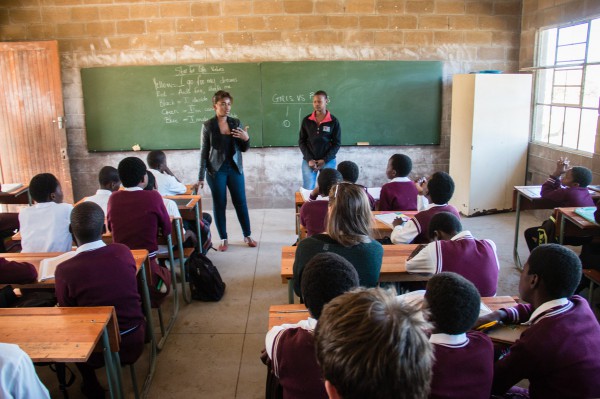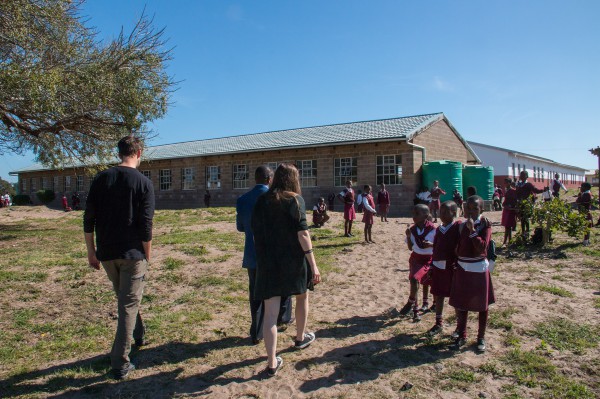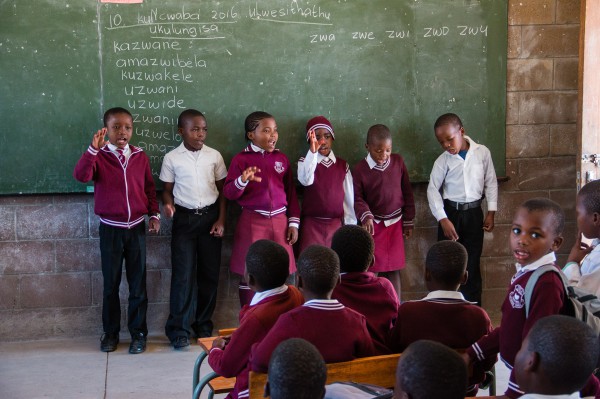 When we headed back to Star for Life's office there was construction work on the road and we managed to run over a big rock, leading to an oil leakage under the car. So we had to go back to the guest house and call the car renting company for help. They came and replaced our car and we will be even more careful when driving from now on.
Until next time, bye bye!
/Elin, Simon & Björn