The blog has been silent for far too long but here is the long awaited post! Since the last post in March a lot have happened and the journey to South Africa is soon upon us. In the beginning of March we got the first computers from Gothenburg City Västra Hisingen which was almost 150 laptops. These were very welcomed and we started to check every computer for their specifications and if they were functional. They were also cleaned up in preparation for their new owners.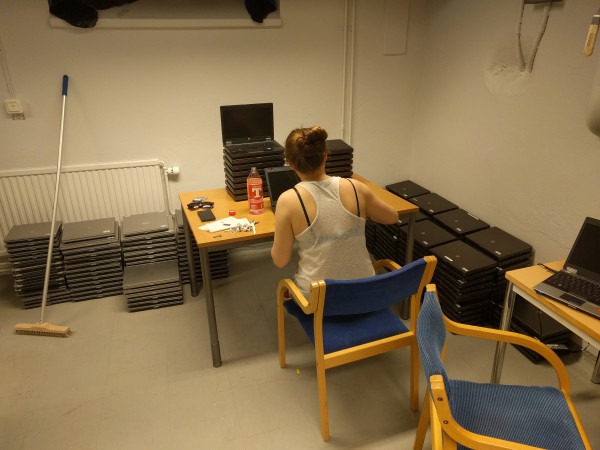 Two months later, in the beginning of May we got about 30 computers more, also from Gothenburg City Västra Hisingen. With all the computers in our care, installation of new operation system and programs was next on the agenda. One of the main things to be installed were offline Wikipedia – Kiwix. The installation is a time-consuming task but we got help from last years members of the CESA project who helped us both with the software and the logistics of setting up an efficient way to install the computers.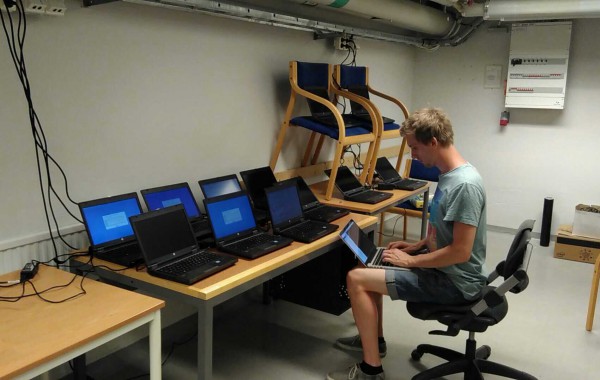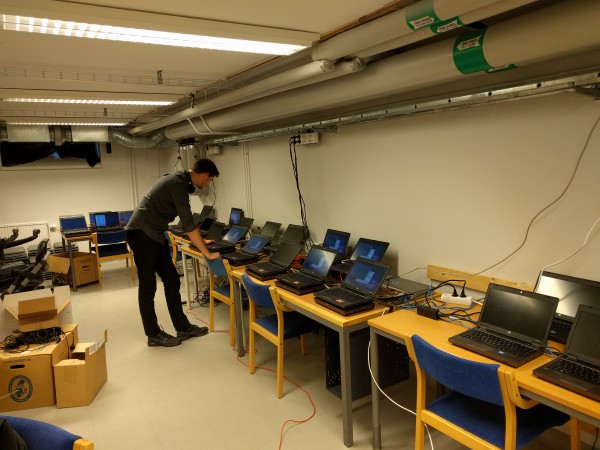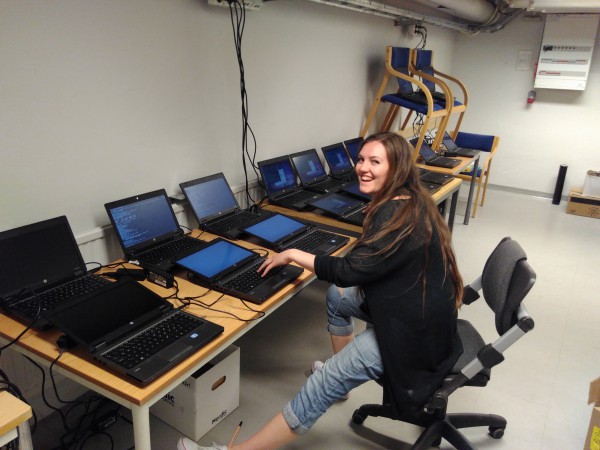 After a few weeks the installations were complete and the time to ship the computers had come. We bought a pallet and a lot of bubble wrap and started to pack. It was a long but fun game of tetris and we think we won! You can judge yourself with the pictures below. We also put stickers from our sponsor Opera on all the computers which gave them a nice finishing touch!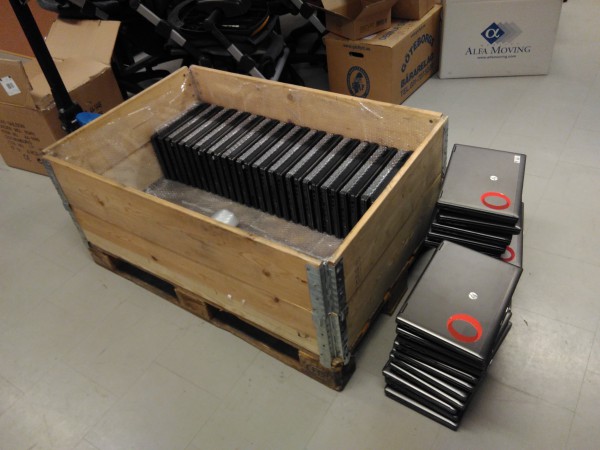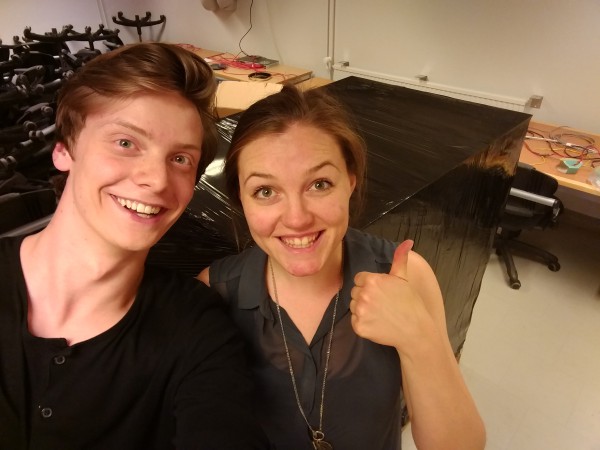 Finally in the middle of June we sent the computers. It was a big moment for us and we felt very happy to have succeeded so far.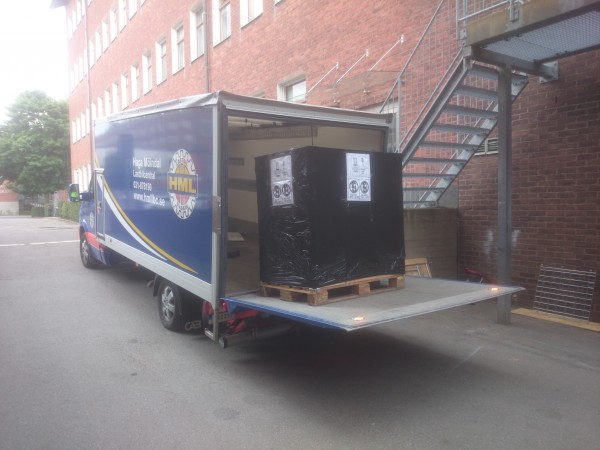 Right now we are making sure that everything from our accommodation to our car rental and packing lists are fixed and ready. We are leaving the 30th of July and that date is coming for us fast. We are a little nervous but mostly excited for this journey and we are certain that it is going to be a great experience. Next time you hear from us might be when we are on our way. Until then, take care and wait for more updates with excitement!
/Simon, Elin and Björn
When packing late at night we enter the disco mode