Our first day began with being picked up by a sweet Life Skills Couch from Star for Life called Anneli. We were brought to the office to meet the rest and plan the start of our mission. (In Namibia the schools have a subject called life skills – cooool.)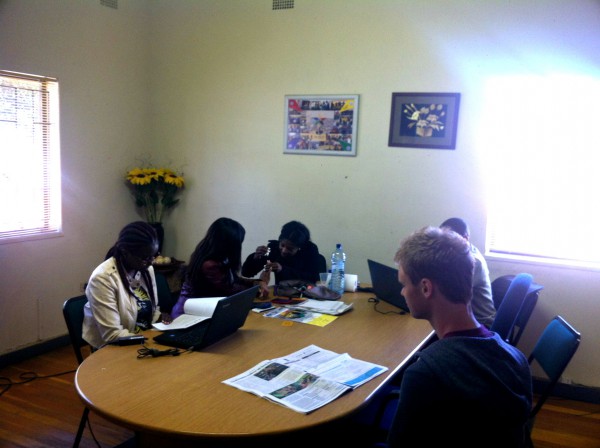 The city of Windhoek is quite small. The country of Namibia (the land of the Brave) is twice as big as Sweden, but is only inhibited by 2 million people. I feel a certain slowness and calmness here, but it might be because we've only visited certain areas so far. Since we are in the middle of the desert, the days are sunny and warm and the nights are very dark and cold. The infrastructure, malls and prices are very much like what we are used to from home, two big differences being the many crime preventing measures and the highly hierarchical organization structure.
This hierarchical organization structure is part of our first obstacle – we were supposed to start visiting schools yesterday, but haven't yet. The computers are currently held by the Ministry of Edcuation where they check the specifactions of the hardware and software thoroughly. The feedback we receive can be used in following years, but for now please send some good vibes so that we might receive the computers soon :>
To see the situation from a positive point of view, we got to see the very inside of the namibian government! On Monday we had a meeting at HAMU (HIV/AIDS Management Unit) which is Star for Life's main contact at the Ministry of Education.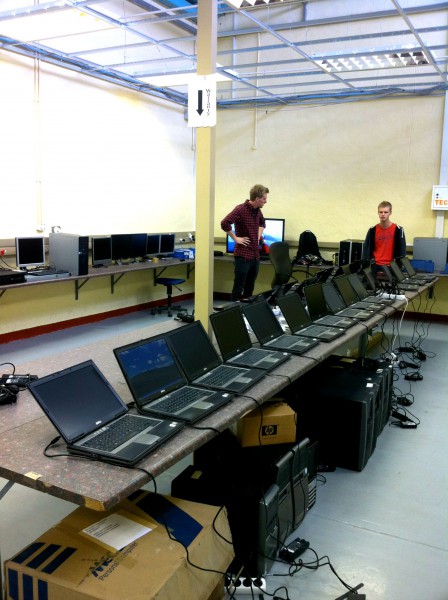 So, this is where we're at! Today we will spend the day at the national museum keeping an eye on the telephone.
XO