Today we made our third and maybe last visit at a sponsor's office, this time at Opera Software. After a tour and a stop at the coffee and tea machines, we sat down and told Lisa Johansson at Opera all about this year's project.  Opera was eager to sponsor CESA as we are in line with their values, so it was a perfect match for us both.
This gives us a complete budget for this year's work, but we are starting to realize that CESA has a lot of potential. There is a lot of interest from all corners; computer donors, students who want to participate, and companies that want to contribute. We might be able to scale.
So, if you're a company and want to work with us – more could be done with your help ;)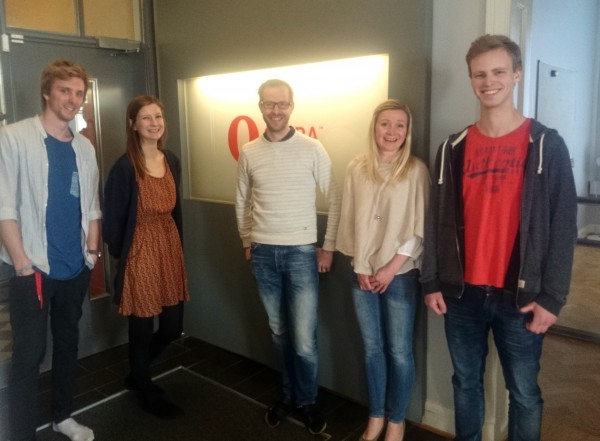 Groupie: Oskar, Patricia, Peter Wallman, Lisa Johansson and Joel.