Hello friends, last week we were busy writing both exams and sponsor contracts. e-man will sponsor the CESA-project this year too, which we are very grateful for!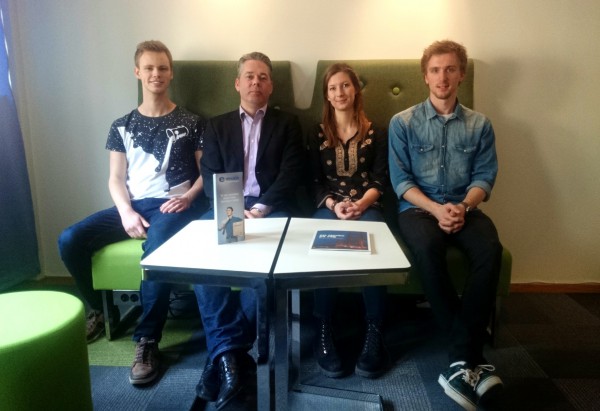 Joel, Magnus Lindwall, Patricia and Oskar @ the e-man office in Gothenburg.
After a quick tour of the office we sat down and explained how the project is going and what we have planned this year. Magnus told us about how e-man works with system integration and various other services. He also explained why he wants to contribute to CESA. e-man is a company that takes a lot of social and environmental responsibility. For example they donate 1,5% of their annual profit to charity, choose ecological coffee and compensate for the CO2 being released whenever they travel.