Hello everyone,
although the past eight weeks have been quiet on the blog the work has continued. The project has taken new directions which we would like to share with you.
Today we met our long-term computer donors at Gothenburg City Västra Hisingen, to discuss the need for computers this year. We are happy that the KwaZulu-Natal area north of Durban in South Africa has been saturated with computers thanks to the work of past CESA-teams! Therefore, in 2015, we will either focus on education and serving of existing computers, or start a process of digitalizing the education in other regions, such as Namibia or Johannesburg. A dialogue for reaching a decision is held with our partners at Star for Life. We were excited to meet Susan and Glenn at Gothenburg City who have made the progress in KwaZulu-Natal possible, and see that they are so passionate about our project. The morning began with a tour of the halls where they collect the computers to be donated, and ended with coffee and discussions about how to proceed.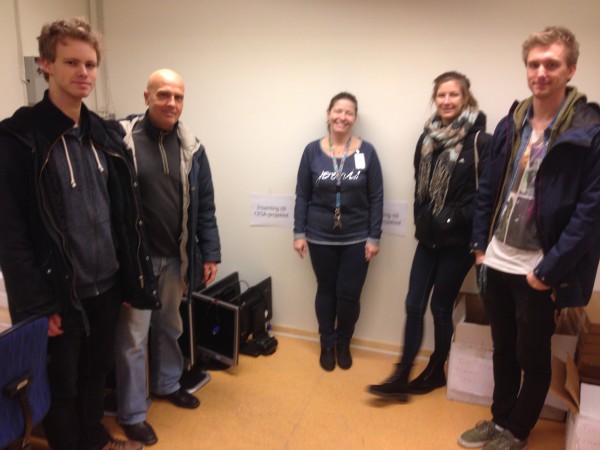 Joel, Glenn, Susan, Patricia and Oskar. Samuel behind the camera.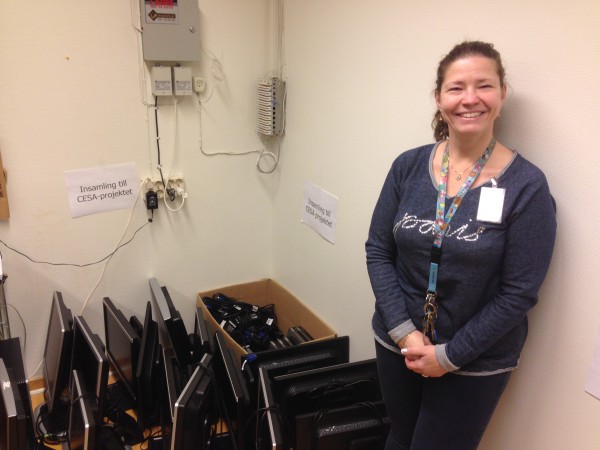 A small part of the storage, labelled "Collection for the CESA-project".